Over 10 years ago, Lonerider Brewery in Raleigh began producing an array of award-winning beers, including Shotgun betty, Sweet Josie, & Deadeye Jack. Now they've brought a new outlaw to town… Lonerider Spirits!
"Spirits FOR Outlaws" is what Lonerider spirits is all about! Using our "Brewstillery" background to produce award-winning spirits to go along with our lineup of award-winning beers. Home of the only Tequila Cask Finished Bourbon in the world and seven other spirits options that have all won their own respective awards.
Lonerider isn't only a distillery, our four locations offer an array of our own spirits, beer, and food! Don't be a stranger, be an OUTLAW with us today.
Lonerider Spirits. By outlaws, for outlaws!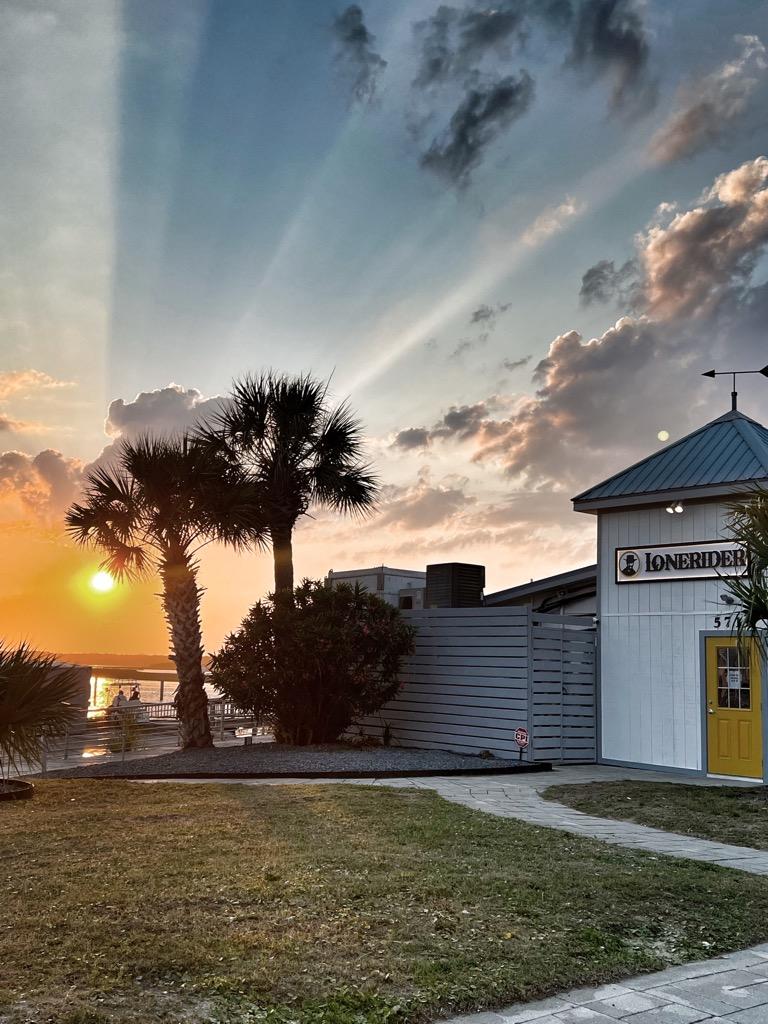 Lonerider Spirits, the North Carolina Whiskey Distillery of the Year in 2019&2020, is a unique Distillery as it is under the umbrella of the Lonerider brand as a whole.
Lonerider opened its doors in Raleigh, North Carolina on January 23rd, 2009 with a beer and a dream. Today, Lonerider is distributed in nine states and is counted amongst the top 150 breweries in the USA. An Inc. 5000 and CED Top 25 winner, with an eye for quality, Lonerider crafted each of its beers with the highest quality ingredients. As a result, Lonerider has a portfolio of award-winning beers, including medals from the Great American Beer Festival.
Over the years, we've been overwhelmed by the number of outlaws with an enthusiasm for craft beers. With such a tremendous variety out there, we can't even begin to express our gratitude to the community that's supported us. We're proud to be located in North Carolina, which has undoubtedly become THE Southern State for beer.
Because of the Lonerider Brewing's success, we were able to start our own distillery in 2009 to celebrate our 10-year anniversary. Thus, Lonerider Spirits was born! We started off with our three core bourbons, which we are known for. Our bourbons are all the same juice, we just finish them in different barrels to give them three different distinct flavor profiles.
Lonerider Sherry Cask Bourbon – This is our everyday bourbon that can be a standout in a cocktail or enjoyed neat! It has been finished in a sherry cask for 4-6 weeks after its original aging process. It has a sweeter tasting profile that all types of outlaws can enjoy.
Lonerider Deadwood Stout Finished Bourbon – This is how we brought our beer roots to our spirits bottles. This bourbon is finished in old "Deadwood" stout barrels that was a beer we made at our brewery a few years back. This allows the bourbon to have that sought-after stout finish. This is the most robust and traditional tasting bourbon we offer. With its strong caramel notes, this is the perfect bourbon to sip by the fire. Enjoy this one neat or on a rock.
Lonerider Tequila Cask Bourbon – This is THE ONLY BOURBON FINISHED IN A TEQUILA CASK IN THE WORLD! Unique to Lonerider Spirits and Lonerider Spirits alone! This bourbon is one of a kind and something special. Think, a bourbon with the sweetness of agave nectar in every sip. Along with a lot of citrus notes, this bourbon will have you and all of your outlaws telling tales of the last time you tried something for the first time!
Lonerider Spirits also offers multiple more award-winning spirits as well. Including:
Nut Cracker Pecan Rye Whiskey – A rye whiskey with natural pecan flavors. P.S. this one just won a gold medal in 2022.
Lonerider Choklat Liqueur – Derived from our Sweet Josie Brown Ale, this is our other spirit that incorporates our beer background. We took the Sweet Josie Brown Ale and crated a marshmallow/chocolate flavor profiled liqueur that goes well with just about anything!
Snake Oil Whiskey – This is our traditional everyday whiskey that is perfect for a ball and chain paired with our Lonreider Beer!
Whiskey Mule RTD – CANS! That right, we put our whiskey in a can, added some ginger beer and lime juice, and boom, you have a Lonerider Whiskey Mule! Tastes just like a hard ginger ale.
Southern Nog – Look if you like eggnog then you will love ours! This bottle is our bourbon, mixed with some top-tier cream (egg-free). Call it eggnog, call it a bourbon creme, we don't care but I promise you can't just buy one bottle.
With all of these offerings from our outlaws at the Lonerider Spirits Distillery, we have been able to stake our claim from one end of North Carolina to the other. With our bottles in over 85% of NC ABC stores, you don't have to go far to grab a bottle. As well as a combined over 40 gold, silver, and bronze medals, you already know that this Spirits company is packing plenty of ammo in its 6 shooters.
Becasue Lonrider Spirits is part of a "Brewstillery" we have a unique brick and mortar setup. We now have 4 locations across the state of NC that all offer our beer and spirits. As well as 2 locations that serve food from world renowned chefs.
Lonerider Brewery (OG Hideout) – This is our original brewery started in 2009. Here you can grab a beer or a bourbon flight at our full bar, Grab some food from our rotating food trucks on the weekend, or take a tour of the brewery.
The Lowrider Hideout at Five points Raleigh – This hideout is one of our restaurant/tap houses. With a full-service bar and one of Raleigh's oldest wood fire pizza ovens, this is the absolute best place on Glenwood street to come grab some beer, bourbon, and pizza!
Lonerider Wake Forest Hideout – Located in downtown Wake Forest, NC. This is our tap house with a full bar. No food here but don't worry outlaw, we have food on trucks every weekend! Also! This location will have distillery tours coming soon where you will be able to see how we distill our bourbon and get it into our bottles, as well as buy bottles from the bar!
Lonerider Hideout in Oak Island – This is our newest Hideout literally on the water edge in Oak Island, NC. Here you can drink all of our beer and spirits with your fresh-caught seafood! Nothing like a waterfront restaurant for outlaws!
With plans already in motion to house micro-distilleries in our locations as well as a few more planned locations with distillery tours available to open next year, Lonerider and its beer/spirits are just getting started!
We look forward to hosting all of our Outlaws at any of our locations and sharing a drink! Here at Lonrieder, we live by one statement; "Spirits & Ale for Outlaws by Outlaws!
"Affect change, don't be an audience. Walk your own path, and instead of thinking outside the box imagine "what if there was no box."
Back to distilleries
sign up for
our newsletter