Click an image to enlarge it
Based in the heart of Columbus, Watershed is the largest independent Ohio distillery and producer of award-winning craft bourbons, gins, vodkas, and specialty spirits. Founded in 2010, Watershed was inspired to create great spirits and shared experiences that bring people together. Watershed offers daily tours and is home to Watershed Kitchen + Bar—one of the top restaurants and cocktail bars in Columbus. You can find our products in our bottle shop or in local liquor stores in OH, GA, MI, IL, KY and NY. We are proud to be part of the community, whether in Ohio or out of state, and the "Watershed" moments created with family and friends.
part of trail
Columbus Distillery Trail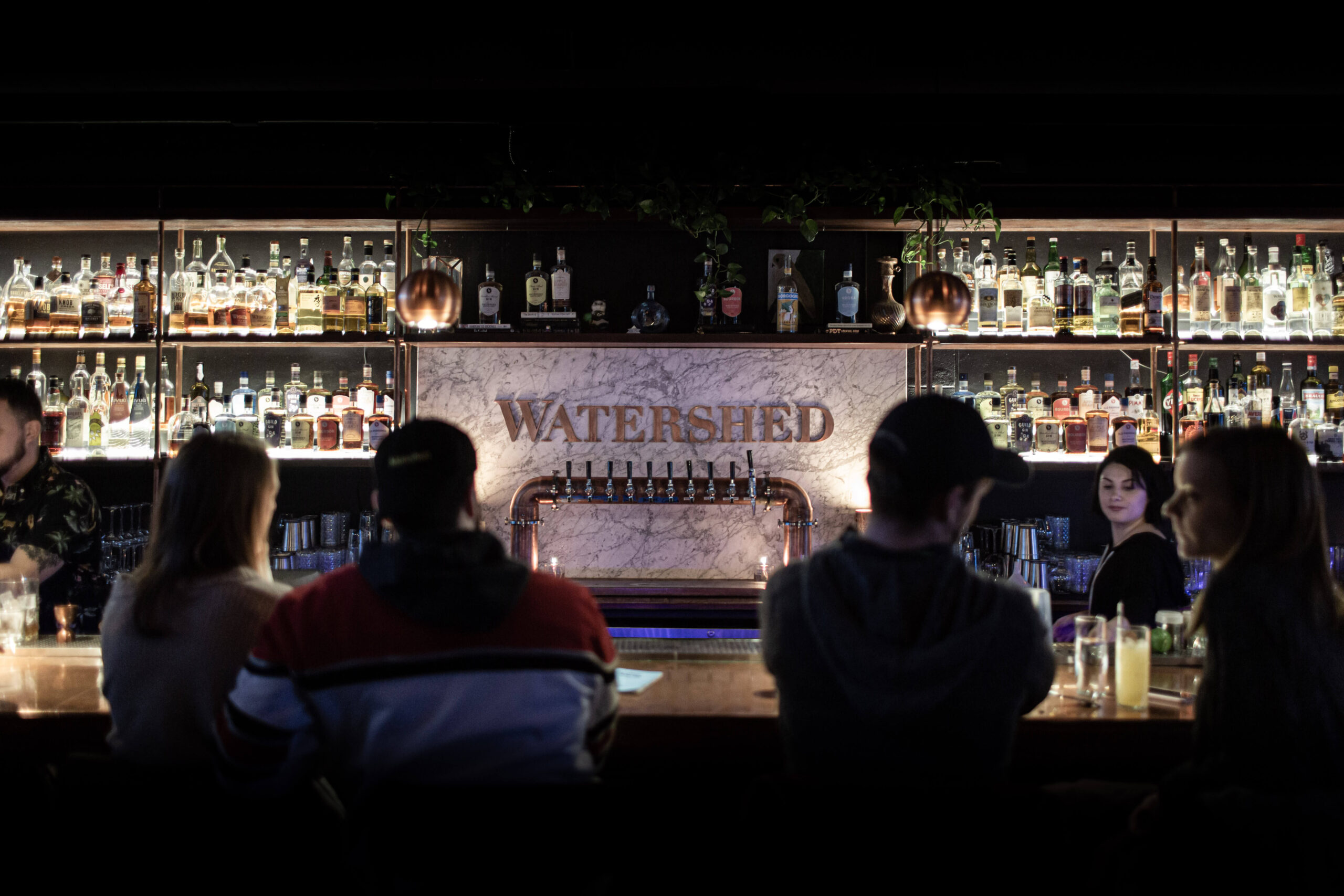 The Watershed brand is a symbol of the American dream and the grit it takes to realize that dream. Built in the heart of the Midwest, it resonates with builders, dreamers and individuals that are not afraid to forge their own path. The Watershed path began with two guys in Columbus and a dream to revive distilling traditions once abundant in Ohio.
From our Co-founder, Greg Lehman:
Ever since Watershed was founded in 2010, we wanted it to be more than a distillery. We wanted it to be a place where people could gather, celebrate, tour, taste and learn about the spirits we produce with ingredients close to home. We set out to make spirits we liked and that would be embraced by our community, one which has shown us tremendous support. We worked hard at it, asked for some help along the way and, eventually, we figured it out. Today, our family of spirits is a reflection of our relentless commitment to excellence. We are a close-knit team working to forge a path towards a people-first business model that inspires and uplifts our community. We are proud while being approachable and confident in who we are. We take our work seriously, but not ourselves. We exist to provide exceptional spirits for those "Watershed" moments in life where we gather with family, friends, and community.
Back to distilleries
sign up for
our newsletter