Our home base is a converted warehouse in the heart of East Bayside in Portland, Maine. We're honored to be a part of the vibrant community of makers, artists, brewers, and culinarians who call this neighborhood home. Our Tasting Room has both indoor and outdoor seating. Our menu offers a range of craft cocktails highlighting the unique qualities of our each of our spirits and the versatility of rum, as well as bottomless popcorn bowls and charcuterie boards. Our outdoor patio & spool seating is dog friendly. We even offer a craft mocktail for our four-legged friends! Find us on Diamond Street, making small-batch rums, spilling our secrets on tours, and serving up craft cocktails in the tasting room.
our spirits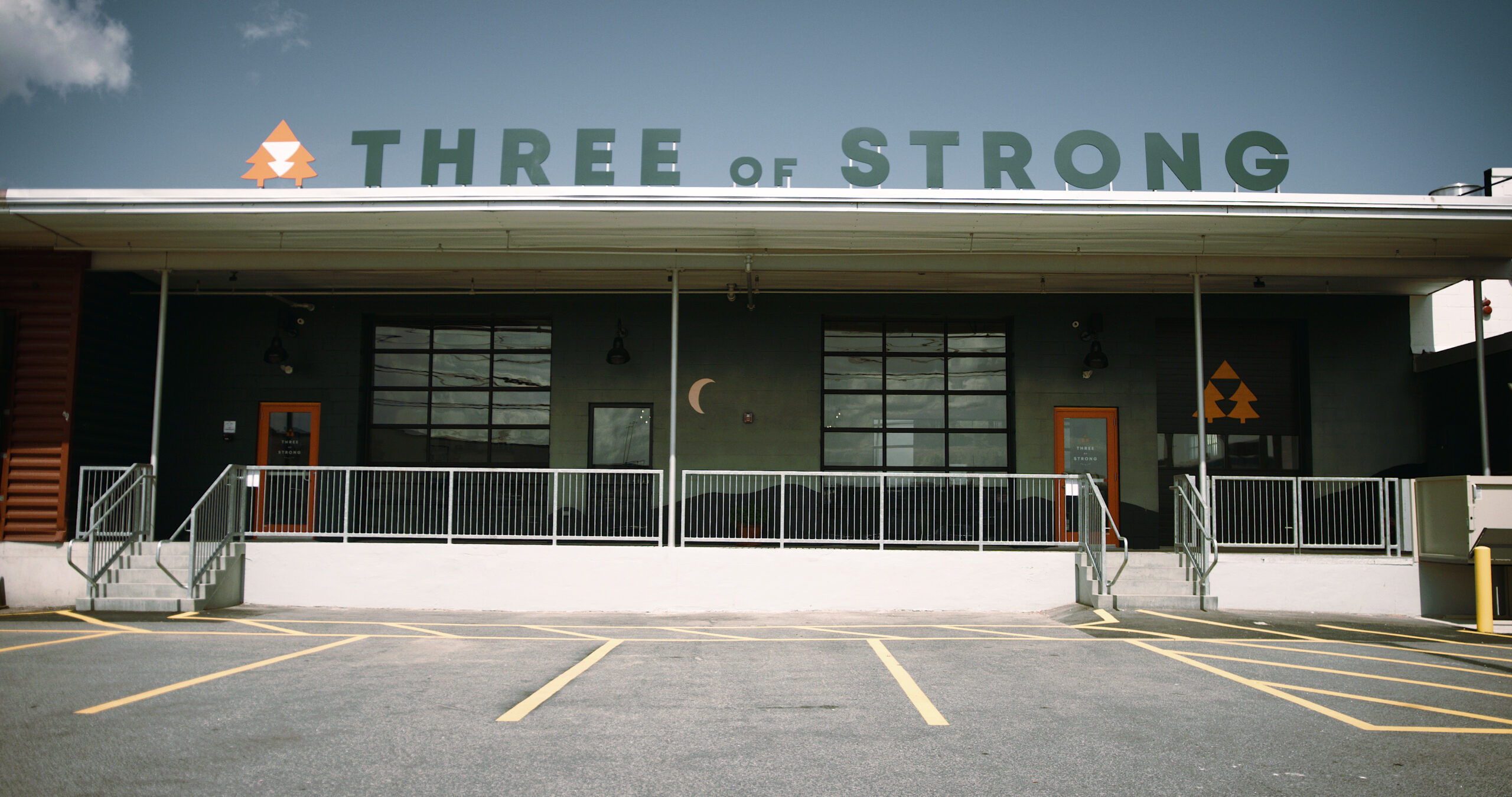 Three of Strong Spirits started as a 'what if' between two good friends and a bottle of rum. What if we could create world-class rums that reflect what matters most to us: community, camaraderie, and embracing the unexpected adventure of making a life in Maine?
Unlike many lesser ideas that have been hatched over a glass, this one still made sense the next day. Inspired by a fabled rum punch recipe "One of sour, two of sweet, three of strong, four of weak," Three of Strong Spirits was born to celebrate the spirit of spirits and community, and we've never looked back.
Our small-batch spirits only use organic evaporated cane juice and organic molasses, pure Sebago Lake water, and yeast. By the bottle or by the glass, every sip is made to celebrate the simple pleasures of a good drink. Best when shared with friends old and new. From our flagship silver, Brightwater, and our agricole-inspired Acadian to our Merrymeeting spiced rum featuring 13 spices and a 12-year aged Colombian rum, there's something for everyone. We even have a sugarcane-based gin!
Back to distilleries
sign up for
our newsletter