Heritage Distilling Company (HDC) is the most awarded craft distillery in North America 9 years in a row from the American Distilling Institute (2014, 2015, 2016, 2017, 2018, 2019, 2020, 2021). HDC makes vodkas, gins and whiskeys and is proud to operate distillery tasting rooms in Washington and Oregon including Gig Harbor, Roslyn, Tumwater and Seattle (within the Ballard neighborhood) in Washington and Eugene-Madison and Eugene-5th Street in Oregon.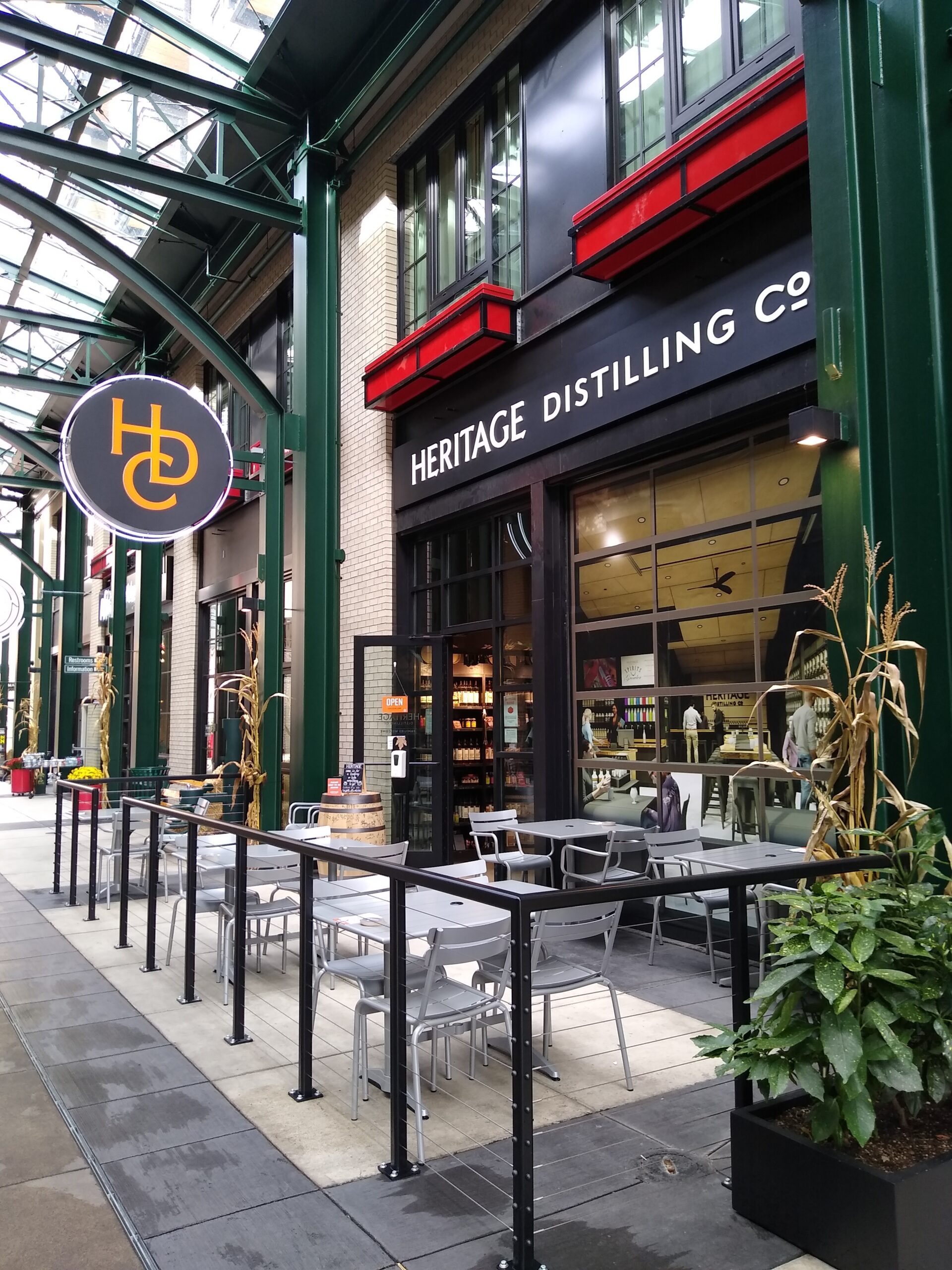 Heritage Distilling Company, Inc.® (HDC) was founded in 2011 around a campfire by Justin and Jennifer Stiefel. Now, HDC is among the top premier craft distilleries in the United States, making a variety of whiskeys, vodkas, gins and rums from as many local ingredients as possible. HDC is one of the largest craft distilleries on the West Coast and is the largest independently owned craft distillery in Washington. Heritage Distilling is the most awarded craft distillery in North America by the American Distilling Institute for the past nine years out of more than 1,500 craft distilleries. HDC is a majority women-owned enterprise.
HDC's line of spirits include Cocoa Bomb Chocolate Whiskey, the Elk Rider® series, the HDC series featuring more than 20 naturally flavored vodkas, the BATCH NO. 12® line of spirits and four uniqiue flavors of Canned Cocktails. HDC's products can be found in bars, restaurants and retailers in select states.
HDC currently operates in Washington and Oregon. HDC's first Tasting Room location is in Gig Harbor, WA, and features spirit tastings, cocktails and retail sales. HDC's second full-scale production distillery opened in Eugene, Oregon in October 2016 and was immediately one of the largest craft distilleries in Oregon upon its opening. HDC Roslyn, a 10,000 sq. ft production and tasting facility opened in November 2017. HDC Ballard located in Seattle opened in the summer of 2018 and has become a popular destination in the neighborhood. HDC Tumwater opened in June 2021 in partnership with South Puget Sound Community College and the Tumwater Craft District. Heritage Distilling Co. at Talking Cedar in partnership with Chehalis Tribal Enterprises opened in July 2020 as the first project as part of the Tribal Beverage Network (TBN).
HDC is an active member of the community helping to raise money for various charities and non-profit groups across the Pacific Northwest. The company's philanthropic efforts were rewarded with the Secretary of State's "Corporations for Community" award for the state of Washington in 2015 and "Manufacturer of the Year" Award from the Association of Washington Businesses in 2017.
Back to distilleries
sign up for
our newsletter