End of Days Distillery is a craft distillery devoted to producing ultra premium award-winning spirits. As Wilmington's first distillery with tours and tastings, we wanted to offer something special to our tourist town and culturally rich city. We took a dilapidated Quonset hut building built in the 1940's located in the Cargo District and turned it into our working distillery. We have an amazing Lounge at the Distillery where we offer handcrafted cocktails with our spirits, along with local beer and a great wine selection for those non-spirit drinkers. We are kid- and pet-friendly. We have a Merchandise Room where we sell our spirits and other branded items. Come Celebrate the Day at End of Days Distillery.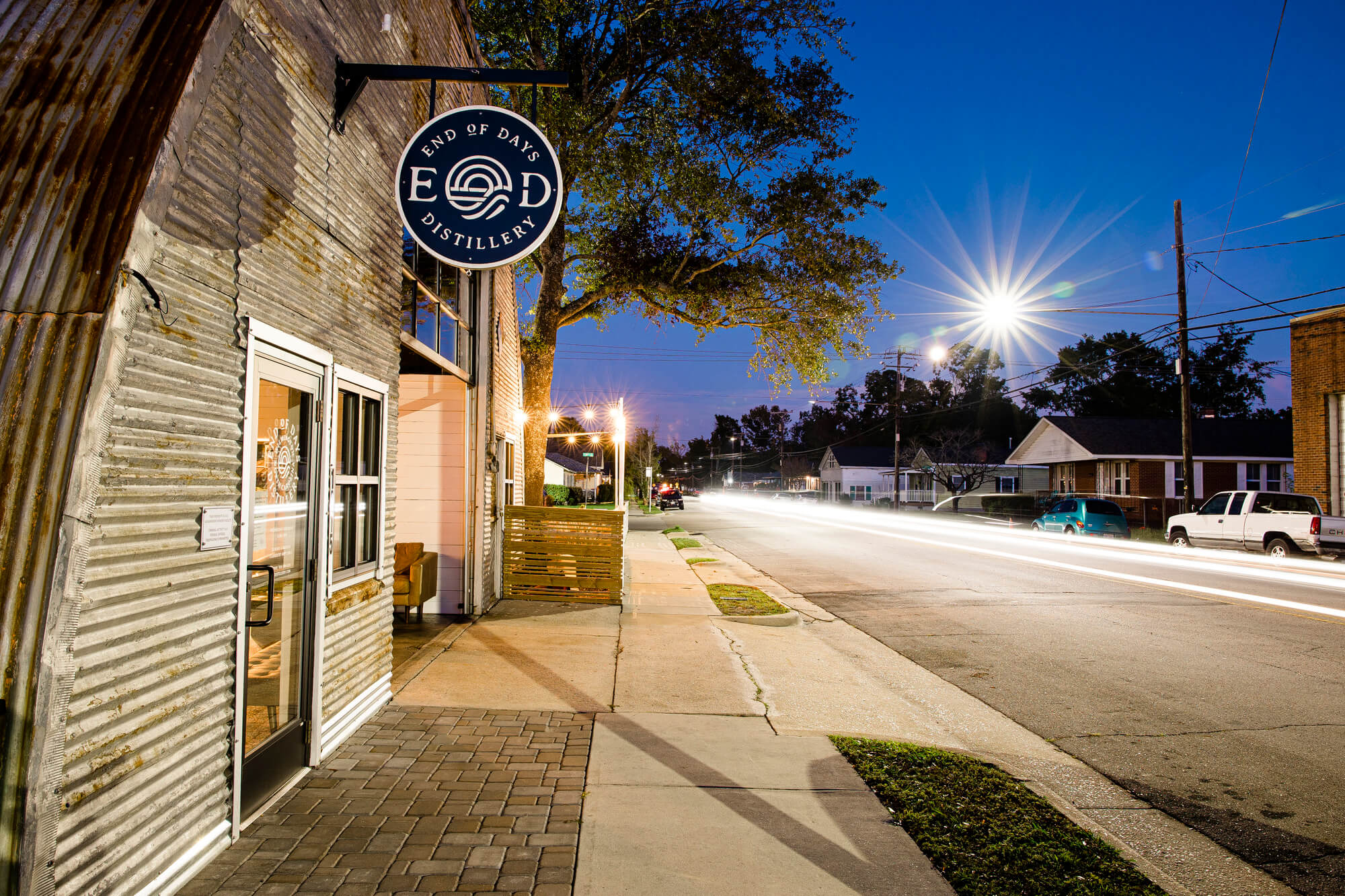 So, what does End of Days mean? The name was born after an evening of conversation around a backyard fire, where Founder Shane Faulkner and friends were sharing stories and passing a bottle. Shane noticed that many of the stories about love, life, kids, the future all concluded with "At the end of the day…" a phrase that perfectly summed up the situation and conversation.
"At the end of the day, who do you want to be? How do you want to be remembered? What's your mark on the world? What do you reflect on? What are you proud of? What will you remember? These are all part of what End of Days Distilling stands for." –Shane Faulkner
End of Days Distillery took approximately one year from inception to grand opening. We took possession of our building in April 2019 and we completed construction right before our grand opening on February 1, 2020. This was an extremely aggressive time frame as it typically takes several years to build a distillery. Although we were only open a short amount of time before COVID hit, we were able to analyze our situation, pivot and continue to innovate and grow. End of Days Distillery was born from a legacy of hard work and hustle, where creating something with your own two hands meant a day well lived. Our family of premium handcrafted spirits honors our agricultural roots and the timeless values taught to us by the dreamers and doers of the world. Like every great artisan, we know there's no substitute for unwavering integrity, ultra-premium ingredients and passion for the process.
Back to distilleries
sign up for
our newsletter