Brandywine Branch Distillers
Brothers Scott and Don Avellino founders of Brandywine Branch Distillers, an innovative craft distillery which produces two of Pennsylvania's leading craft brands Revivalist Seasonal Gin and Resurgent Whiskey.
Revivalist Spirits brings together pre-Prohibition craft distilling methods with ancient holistic traditions that focus on wellness utilizing the awesome power of plants.
Curating the finest botanicals from around the globe and our own backyard, we have created Revivalist gin and Resurgent whiskey, unique multifaceted fusions that transcend ordinary expectations. We spread the love of botanicals through sustainable practices and other activities at The Botanical Bar(n) and beyond.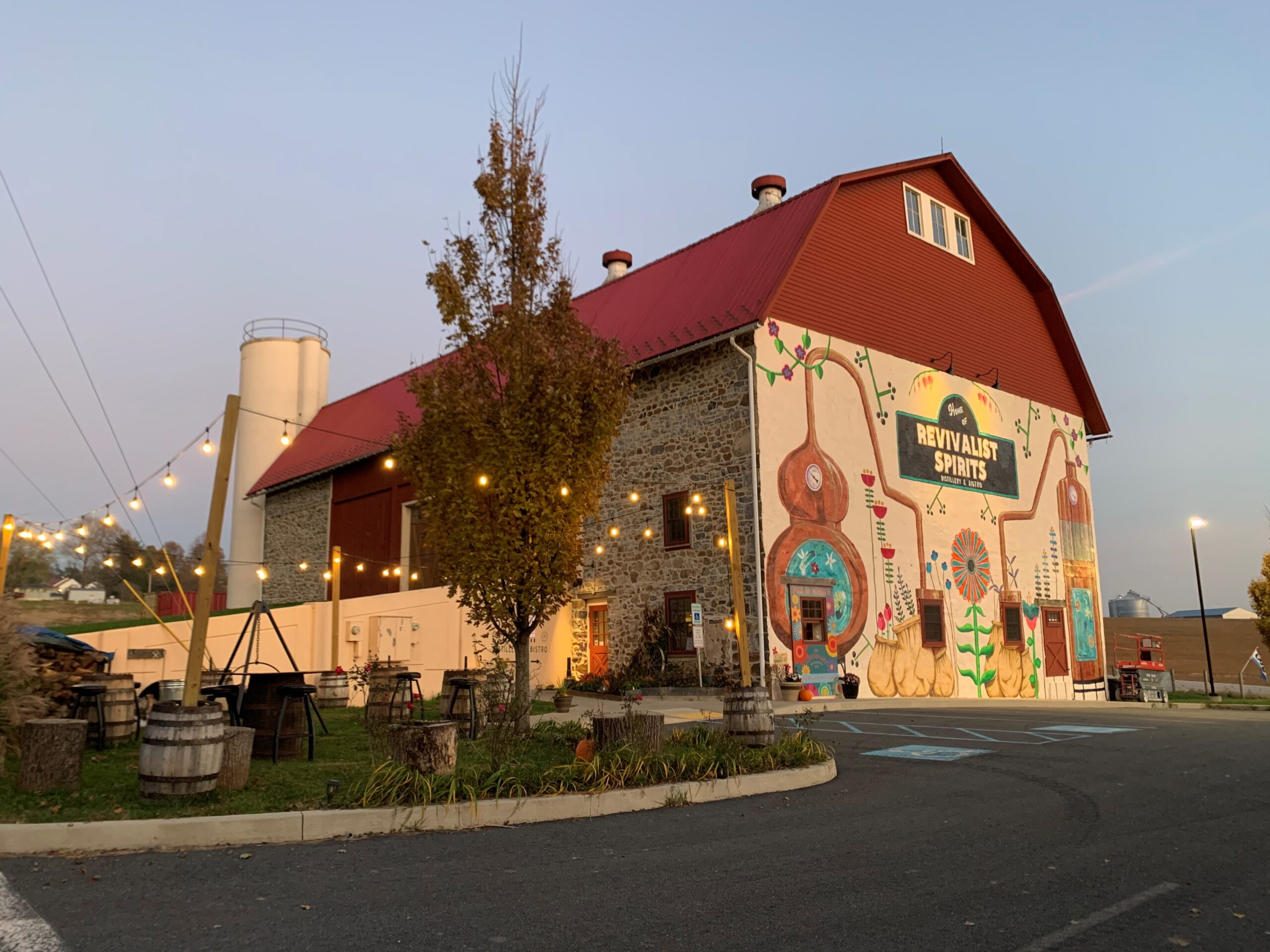 Revivalist Spirits by Brandywine Branch Distillers are distilled at 350 Warwick Road in Elverson, PA in the historic renovated Barn where they have a dine-in bistro and offer distillery tours. Included in their list of awards and accolades are the 2018 Double Gold honors from New York World Wine & Spirits Competition for their Revivalist Equinox Expression Gin; 2019 Best of Judging of Craft Spirits for their Revivalist Dragon Dance Jalapeno Gin; 2018 Distilled Competition Gold Winner for Revivalist Summertide Expression Gin; 2019 San Francisco World Spirits Competition Gold honors and 2018; and 2017 Wine Enthusiast Best of 2018.
We're all about reviving mind, body, and spirit and to do that we seek out tried and true traditions, marrying them in new ways to produce something completely different.
Back to distilleries
sign up for
our newsletter