The story of our beginning is not one of destiny, but one of innovation and self-motivation. Co-founders Matthew Allen and Brandon Marshall started the Cerberus Craft Distillery and the Dark Door Spirits Brand with one simple goal in mind: to create a damn good product. Marshall and Allen realized they had authentic ideas, ability, conviction and means to make those ideas a reality.
part of trail
Florida Distillery Trail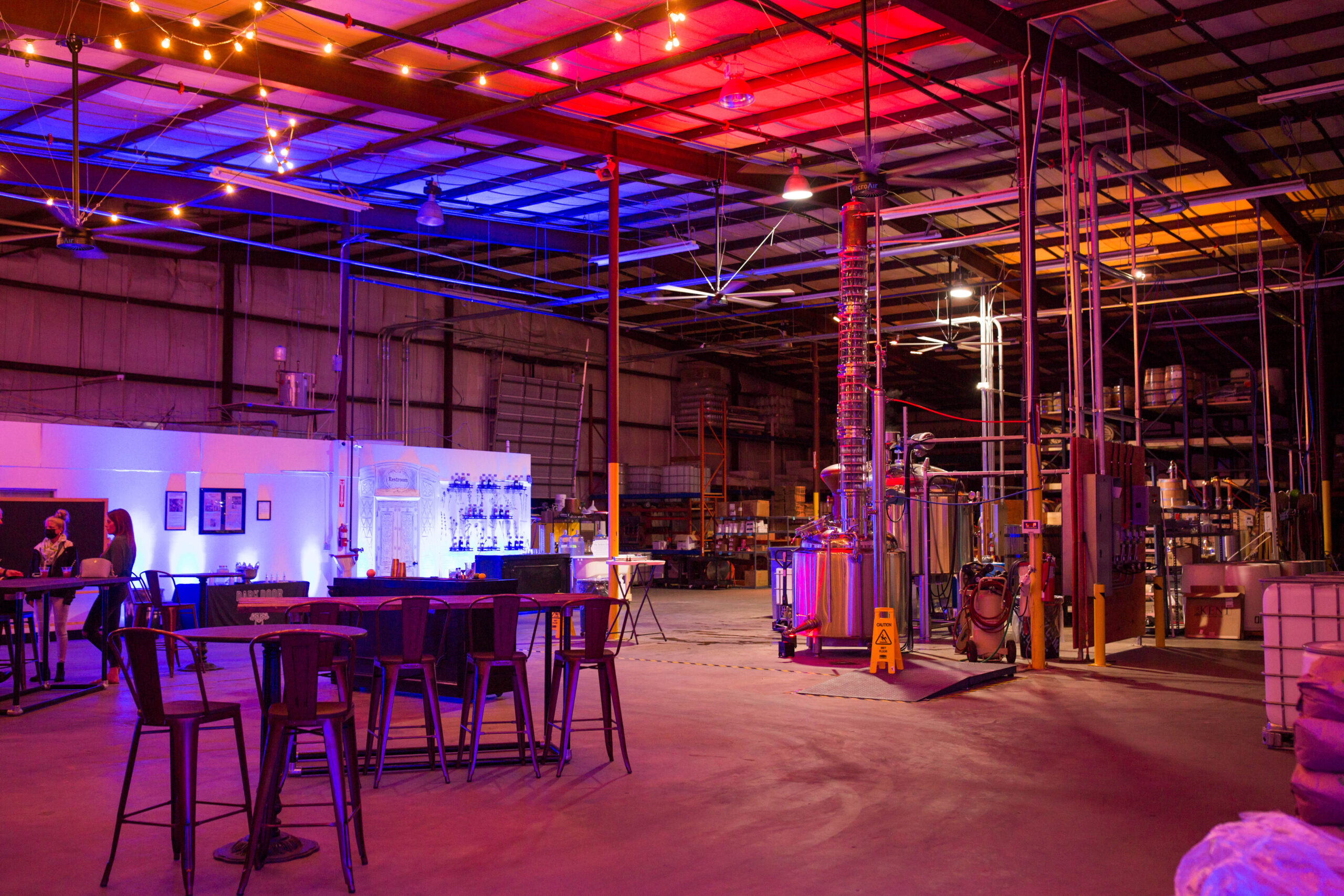 Our main focus has always been to craft unique spirits through experimentation that pays homage to the spirits of the past but maintains a modern feel. Our Spirit of IPA was our first spirit and while the idea was born from bierschnaps, we wanted to create a spirit that would embody the worlds of whiskey and beer. We collaborated with a local brewery and distilled an IPA, creating a spirit with grapefruit and green herbaceous notes but the body and corn sweetness of bourbon.
After the success of Spirit of IPA, we knew we wanted to keep thinking outside the box and crafting spirits that would change the perception of what a craft distillery could create. With the release of our Spirit of Prohibition Gin, our inspiration came from the bathtub gins of lore and what we could accomplish with different styles of gin distilling. Using a combination of pre and post maceration as well as vapor distillation we produced a honey-colored gin, that was bright and citrus forward with floral nose and a tart cranberry like finish.
As our portfolio grew, we knew we wanted to create traditional whiskeys like our Spirit of the Oak Bourbon and our Spirit of the Harvest Rye, but we also knew the difficulties of aging spirits in the Florida heat which led us on a path to our friends at Aeva Labs. With our rapid aging process that uses a blend of ultrasound and temperature control we are able to produce a series of smooth and flavorful whiskeys.
We have never stopped our commitment to creating amazing, fun and inventive spirits but we also will never stop our commitment to our community. Through our Pandemic at the Disco Vodka, Freshly Folded Gin, Old Floridian Coffee Liqueur and the Artist Label Series we have been able to not only collaborate with local businesses and artists but also helping provide donations to some of their local charities.
Back to distilleries
sign up for
our newsletter