Stoutridge Distillery and Winery
Stoutridge Distillery & Winery is a bold leader in high-quality, small-batch spirits and natural wines in New York's Hudson Valley. We believe in the power of science, art, and local agriculture and are driven by a desire to challenge the status quo. The decisions we make work with nature rather than against it. For us, details are everything. All of the work from grain and fruit to glass is done on-site, and the majority of our ingredients come from Hudson Valley growers. Stoutridge offers a wide range of products that inspire guests to be adventurous. Our processes use a mixture of tradition, innovation, discovery, and sustainability to form our uniquely, rich and complex flavors.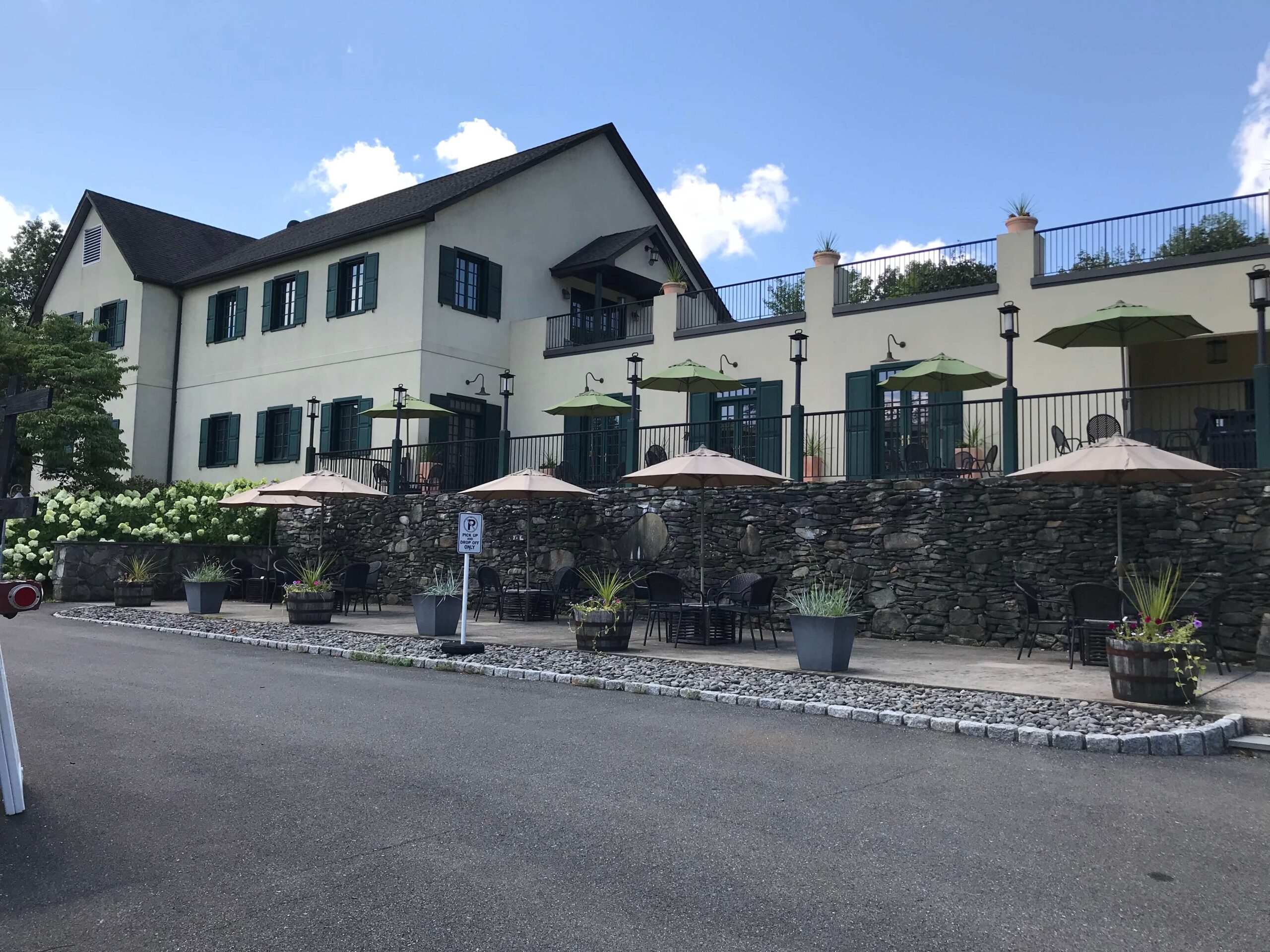 Stoutridge Distillery and Winery is an award-winning, family-owned, state of the art distillery and winery built on the historical foundations of a turn of the century winery and prohibition era distillery in the Hudson Valley. Established in 2000 by the husband and wife team of Stephen Osborn and Kim Wagner, the first few years were spent planting vineyards and constructing the facilities. The purpose-built winery and distillery was designed with sustainability in mind. Built into the hillside, this multi-story structure takes advantage of passive geothermal to maintain the cool environment in the warehouse and barrel room while enabling a gravity winemaking from the press pad through to the bottle. A solar array on the south facing roof provides enough electricity to meet the needs of the winery and tasting room. Throughout the production area there is a strong focus on water use and conservation. In 2006 the winery opened to the public and produced its first vintage of minimal intervention, food-friendly wine. In 2017 the distillery was launched and in 2018 the malt house and kiln were brought on line. Stoutridge is one of a handful of distilleries in the US doing its own malting and the only one with a traditional kilning floor. Recognized as a craft malt certified distillery by the Craft Maltsters Guild, 100% of the barley malt used in their distinctive American Single Malts is produced on-site.
Stephen and Kim are both scientists and are very comfortable questioning the status quo and finding new and creative ways to operate the business and craft innovative products that are rooted in tradition, focused on quality, and deliver natural expressions of flavor. As both a NY Farm Winery and Farm Distillery all of the fruit and grain used in production is from NY and most is grown locally in the Hudson Valley. Each product is made in small batches and all operations from grain/fruit to glass occur on-site. Many of the award-winning whiskeys are aged in barrels crafted by a local cooper from Hudson Valley oak, giving these products a uniquely local flavor.
Stoutridge's craft products are sought-after by competition bartenders to add that extra something to their creations and are regularly recognized in competition. Most recently Stoutridge Absinthe Prelude received a Double Gold medal and was selected Best of Class Distilled Specialty Spirit at the 2022 American Distilling Institute International Spirits Competition.
When you make the pilgrimage to visit you will experience the care and time that has been spent to create Stoutridge. A walk outside will highlight the exceptional grounds that include native plants and a restored local ecosystem. These park-like grounds are a wonderful place to spend an afternoon and escape the everyday world. Pets on leashes are welcome to come along. We invite you to visit and experience a flavor adventure.
Back to distilleries
sign up for
our newsletter