Oregon Spirit Distillers, founded in 2009 and family-owned, was the first distillery in Central Oregon to operate a still. Our mission is to distill with a commitment to local agriculture and Oregon's bold, independent personality.
With one of the largest whiskey barrel inventories in Oregon, we are known for our award-winning spirits made from locally sourced grains and pure Cascadian Mountain water. We produce premium spirit brands that are unique and outstanding in their class. Our line of whiskey and spirits is available in the national market.
We operate an onsite tasting room, lounge, and bottle shop to showcase the fruits of our labor. We host the Oregon Whiskey Festival every September – the largest annual gathering of Oregon distilleries.
our spirits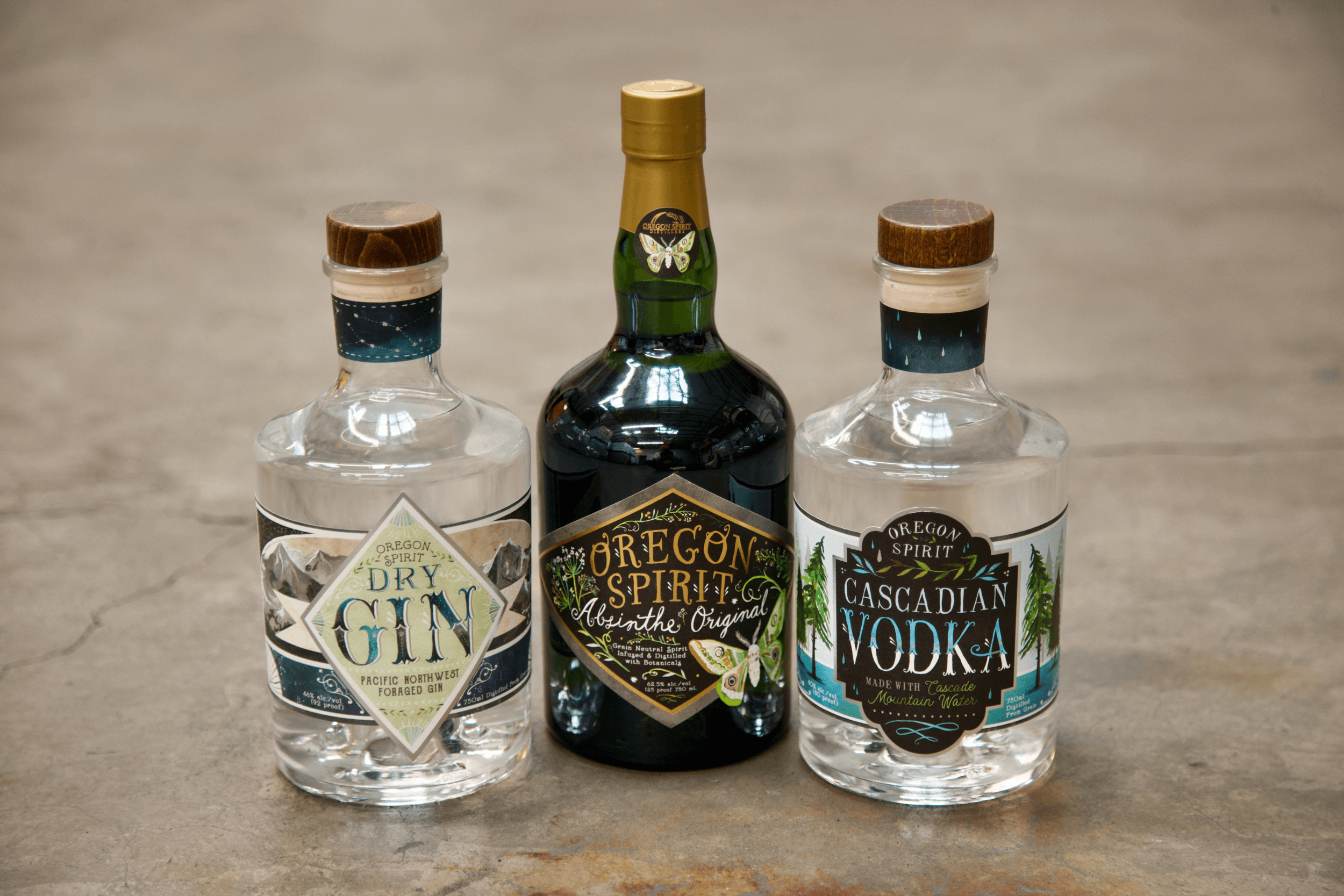 We purchase 95% of our grains from Oregon farmers and 5% from Idaho or Washington. We mash, ferment, and distill all of our whiskey onsite at our distillery in Bend. We do not source any of our whiskey. We are the largest producer of bourbon and the second-largest producer overall of American whiskey in Oregon.
Oregon Spirit Distillers have won the following awards:
Bourbon Whiskey – Aged 4-5 years
Double Gold – San Francisco World Spirits Competition
Rye Whiskey – Aged 4 years
Double Gold – San Francisco World Spirits Competition
Wheat Whiskey – Aged 5-6 years
Double Gold – San Francisco World Spirits Competition
Best of Category – American Distilling Institute
Dry Gin
Double Gold – San Francisco World Spirits Competition
Cascadian Vodka
Best of Class and Gold Medal – American Distilling Institute
Absinthe Original
Silver Medal – San Francisco World Spirits Competition
Back to distilleries
sign up for
our newsletter