Lifted Spirits Distillery
Click an image to enlarge it
Located in the East Crossroads, Lifted Spirits Distillery is a Kansas City-based distillery with a fresh approach to classic spirits. Founded in 2016, Lifted Spirits tinkers with tradition to create top-tier, imaginative products using the highest-quality botanical ingredients. The distillery's Tasting Room serves cocktails five nights a week while the second-floor event space hosts private parties year-round. For more information, visit liftedspiritskc.com.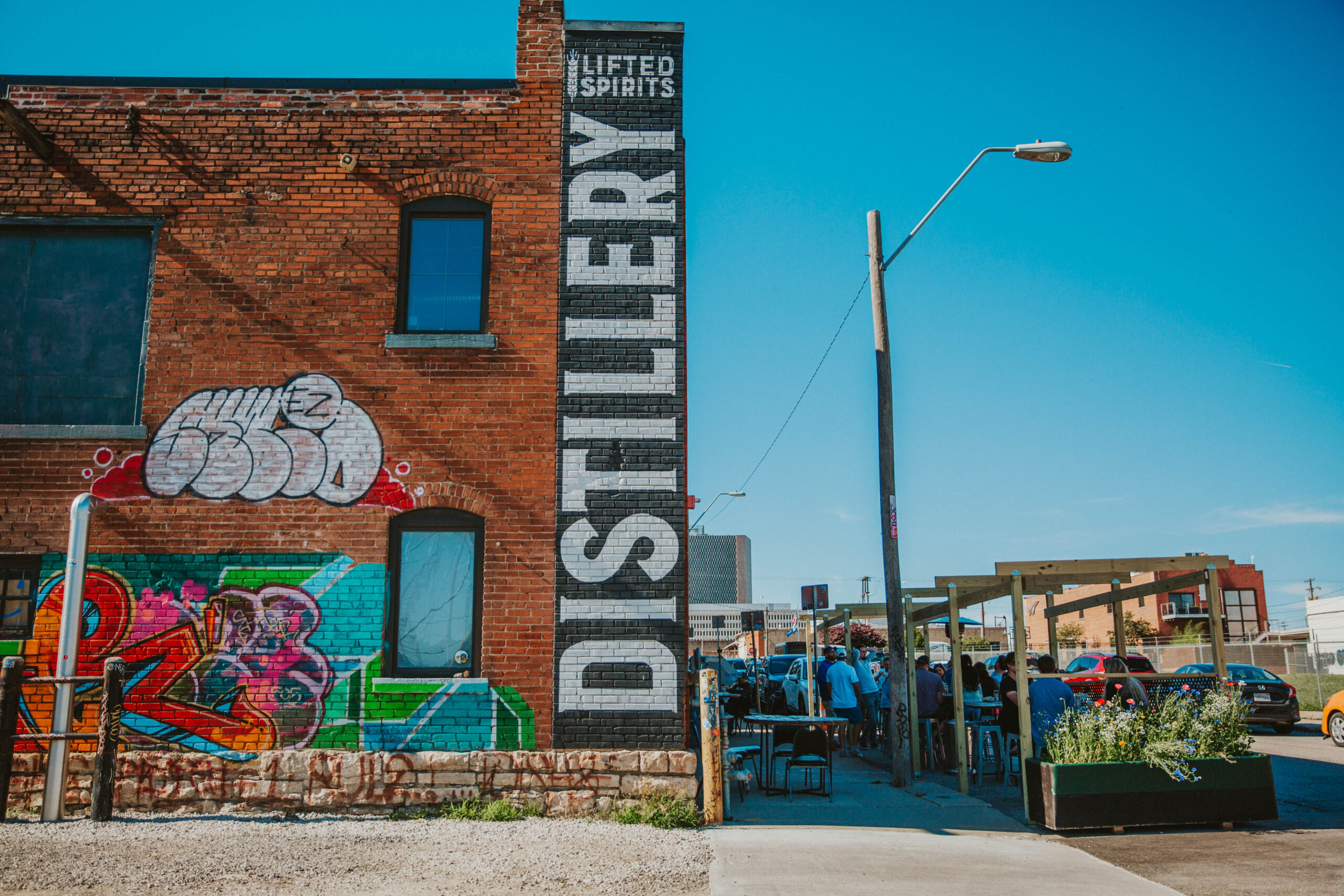 The distilling industry has a long history of time-honored traditions. But what if what's always been isn't what the future demands? It's time for a new generation to take up the still and take a fresh look at the spirits we know and love. With respect to the past, and the master distillers who came before us, we look to the future and ask the question: how can we make great spirits even better?
At Lifted Spirits, we raise the bar every time we raise a glass. Infused with curiosity, experimentation and wonder, the still is our playground. We tinker with tradition, use only the highest-quality botanical ingredients and challenge ourselves to create exceptional spirits that do them justice.
From our flagship spirits like the lighthearted Bright Gin, rich Bold Gin and smooth Brilliant Vodka and our seasonal creations like the spicy Jalapeño & Herb Vodka, to our limited release, experimental creations in our Lab Series we constantly evolve our menu to raise the standards of craft spirits in Kansas City. Each sip arrests your senses with bold botanicals, fresh citrus and delicate floral paired with bright berry and rich spice, creating lovely libations that are just as enjoyable to sip neat as they are in your favorite cocktail.
We're proud of our work crafting a fresh and exciting take on classic spirits, and we're not afraid to talk about it. We strongly believe that transparency, authenticity and collaboration are the future of distilling. When it comes to our ingredients and our processes, we celebrate the science behind the spirits.
We make spirits for the questioning, the curious and the playful. We create spirits that enliven and inspire memorable moments among the people who gather to enjoy them. We invite you to join us, wet your whistle and sate your imagination. When you drink Lifted Spirits, you know it's distilled differently.
Back to distilleries
sign up for
our newsletter