High Peaks Distilling was founded by John Carr in 2016 after decades of brewing at Adirondack Brewery and perfecting the complex art of malt fermentation.
Together with Head Distiller Aaron Koch, High Peaks is focused on producing world-class and thought-provoking Whiskey and Bourbon in the heart of the Adirondacks.
High Peaks' spirits are truly grain to glass. All of our mash is brewed and fermented at Adirondack Brewery under the watch of Carr and Koch. Our whiskeys are laid to rest for a minimum of two years until we feel that the combination of spirit and barrel is expressed in a nature that is worth sharing.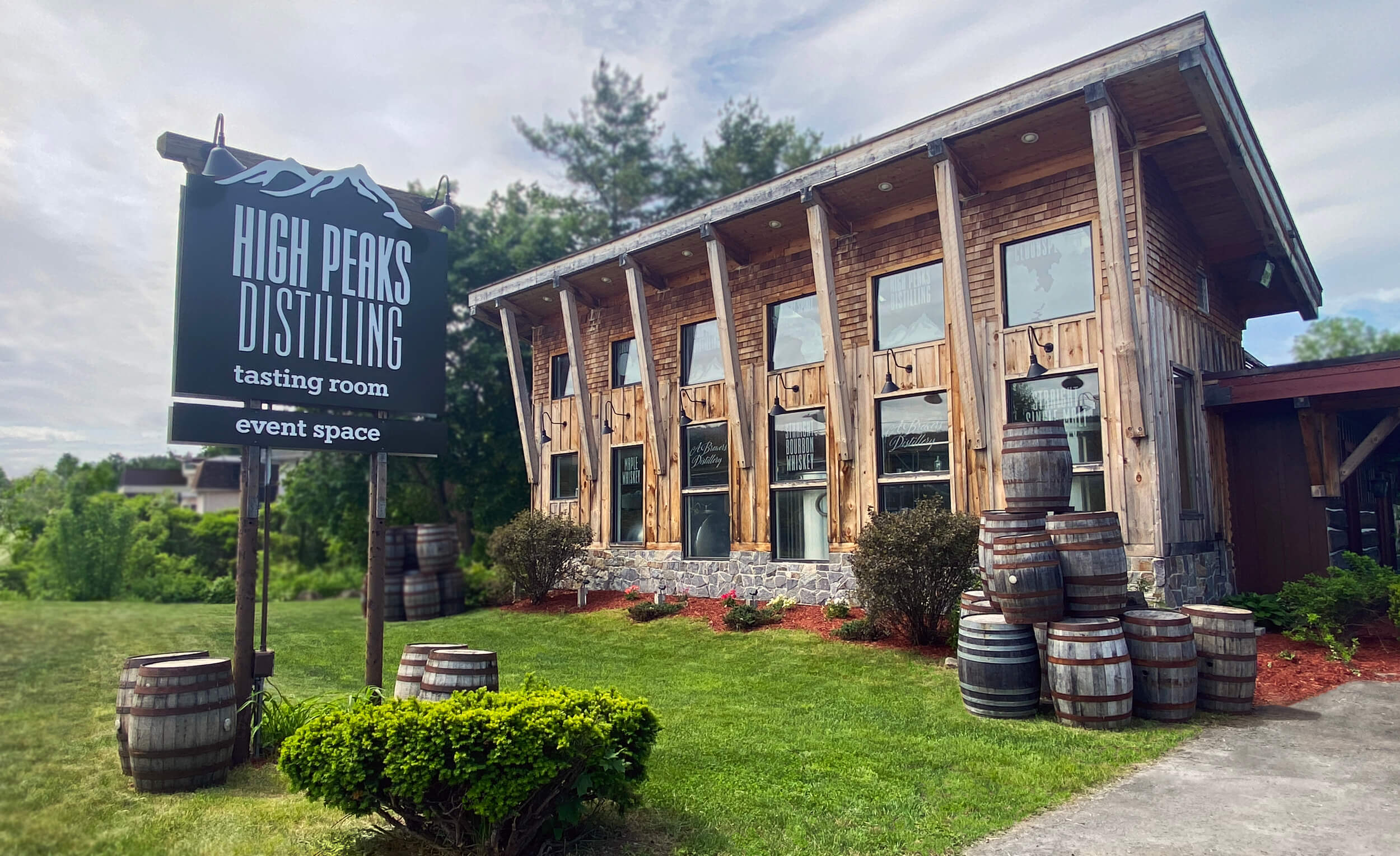 High Peaks was started as what we like to call a brewer's distillery. After many years of perfecting the brewing process at Adirondack Brewery, owner John Carr began the process of creating a world-class whiskey distillery. We chose to focus our attention on just whiskey so we could really highlight the recipes and quality ingredients.
Everything we do from mashing to fermenting and distilling is all done in-house under the watchful eye of John and head distiller Aaron Koch. We don't contract out a single step in our process. We use Lake George's naturally pure water, high-quality grains, and even peeted moss from Scotland in our flagship Single Malt whiskey.
Over the years we have expanded from our two original whiskies, Cloudsplitter Single Malt and Night Spirit Bourbon, to now offering a full lineup of products.
We have a rye whiskey called Landrace Empire Rye, a maple-infused bourbon called Sugar Moon, a pre-mixed bottled Manhattan cocktail, and even now a canned hard lemonade made with our bourbon.
Our tasting room is located in the heart of Lake George, NY at 1 Canada Street and we look forward to providing a one-of-a-kind tasting experience for you.
Back to distilleries
sign up for
our newsletter