Giant Texas Distillers is the largest distillery in Texas and largest bourbon distillery west of the Mississippi. We pride ourselves in producing 100% Texas made Bourbon, Rye Whiskey, and Brandy using only Texas ingredients, plus distilling, aging, and bottling in our Houston distillery. Take a tour of our historic facility and get a behind-the-scene look into the process of Texas' largest distillery. Sample our award-winning Texas spirits, sips on some original cocktails, take in the view of Downtown Houston on our patio deck, and enjoy a chef-inspired food menu in our Giant Texas Tasting Room, an industrial paradise that sits above our distillery.
our spirits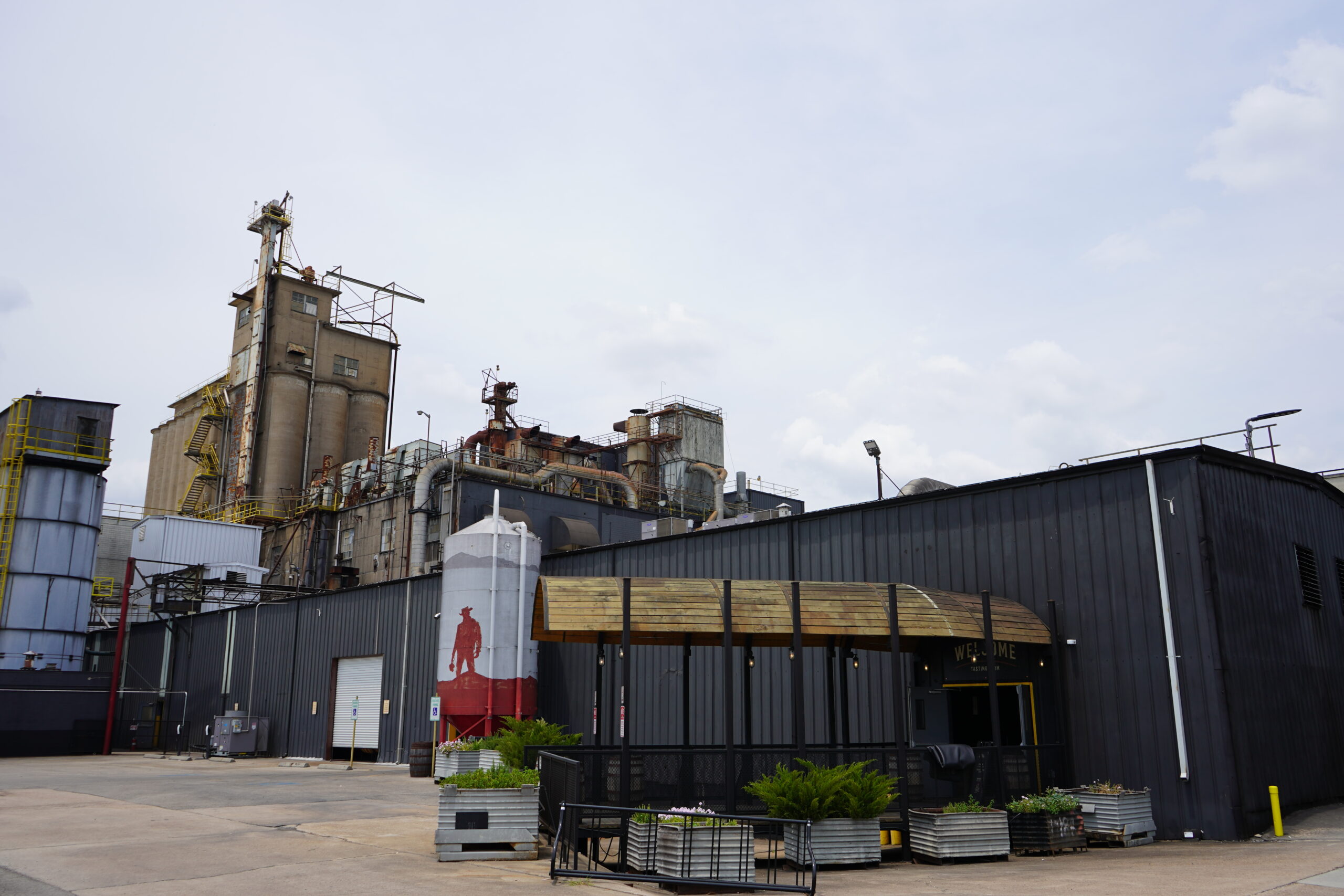 Nearly a century ago, Carlos de Aldecoa's grandfather started a coffee business in Spain, one that would be passed down from generation to generation. When the Spanish Civil War forced the family to flee the country, they took their enterprise to the fertile soils of Veracruz, Mexico and then expanded to Houston, Texas.
After creating a world-class coffee plant, that grew the family business into one of the largest privately-held coffee companies in the country, in 2014, Carlos de Aldecoa the man dubbed "The Coffee King" decided to expand his beverage empire into distilling spirits.
In 2015, Gulf Coast Distillers was born in the historic East End of Houston in the former Uncle Ben's Rice Mill, which was used to ship rice to US soldiers during world War II. in 2016, Dave Pickerell, the mastermind behind Whistle Pig and Maker's Mark, comes and helps the team develop our mash bill that we use today. This begins the distillation process and eventually leads to another bottling line opening due to demand. The 1000th barrel was produced in 2018 and expanded production as well as the variety of spirits produced.
Giant Texas Bourbon was the flagship brand of the distillery and gave us our stamp in the Texas whiskey industry. Gulf Coast was also rebranded to Giant Texas Distillers to match our flagship brand in early 2022. Since then, we now distill gin, vodka, cask strength ryes, and experimental spirits that have yet to hit the market. We also acquired a famous West Texas brand of beer, Tejas, that we serve on tap and will be out in stores soon.
During the COVID-19 pandemic, the bottling lines and production was repurposed for the manufacturing of C4U Hand Sanitizer. We joined the community's fight against COVID-19 and produced more than 600,000 gallons of sanitizer.
We continue to believe in giving back to the community, working with and supporting organizations like The Longhorn Project. We send our spent mash to them for feeding their longhorns, so our whiskey grains come full circle
Today, through determination and grit, Giant Texas Distillers is the largest distillery west of the Mississippi. Our Tasting Room is perfect for lunch and dinner, special events, or tastings of our Texas-craft spirits. Perfect for friends and family, our wide variety of experience and spirits stands out amongst the Texas distilling industry.
Back to distilleries
sign up for
our newsletter