Five & 20 Spirits & Brewing
Our story is about more than barley, hops, copper and oak.
It begins and ends with our local roots. Roots that were planted in soil that was enriched by the Whiskey Rebellion and that nourishes the crops that are harvested, mashed, boiled, and – eventually – poured into your glass.
Craft beverage seekers come from far and wide to visit our facility – New York State's first combination winery, brewery, and distillery – but the agricultural products that go into our spirits and beers never have to travel far.
Located onsite with Mazza Chautauqua Cellars in Westfield, NY.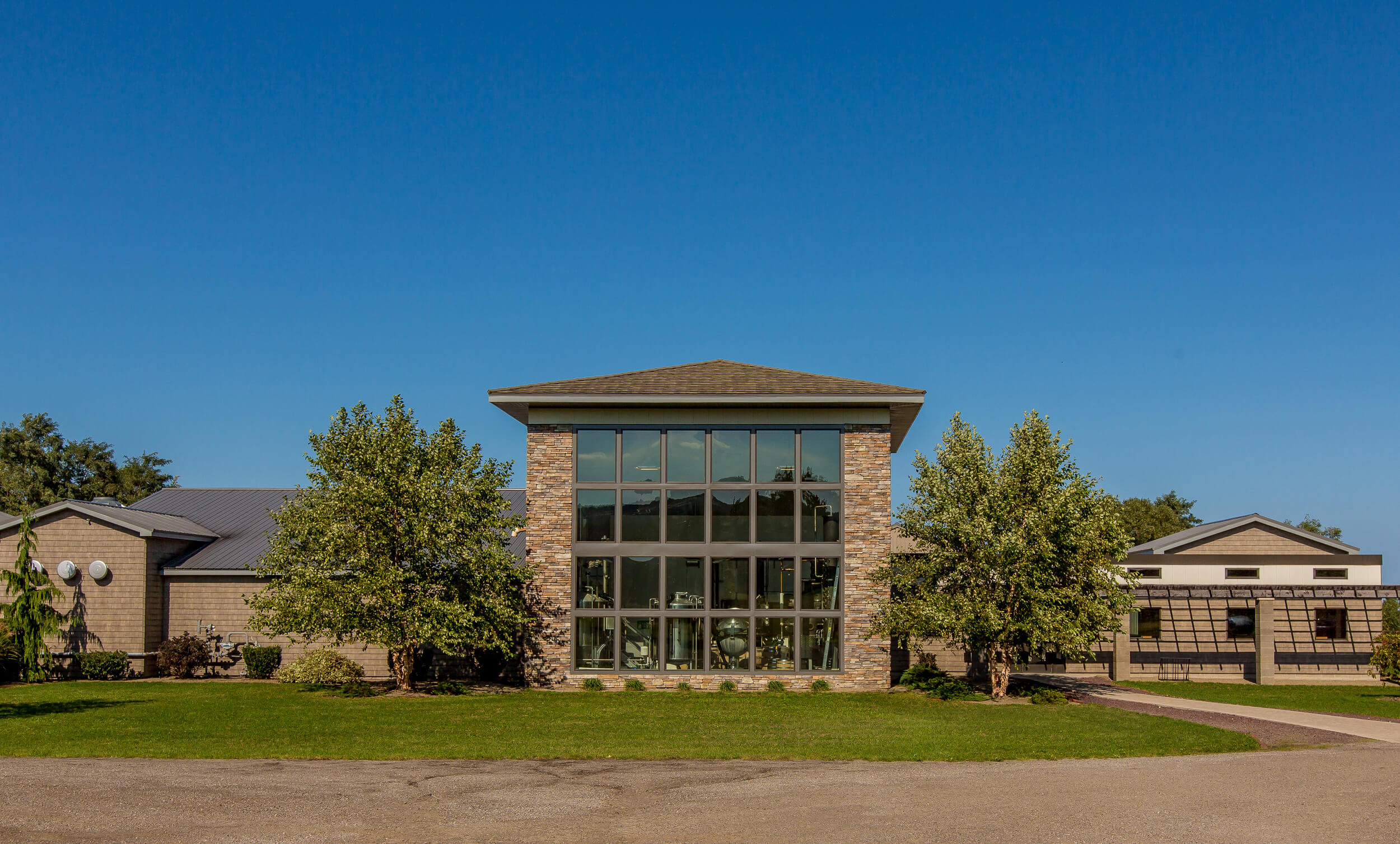 First established in 2005 and opened in 2006, the distillery at Mazza Chautauqua Cellars (originally in Mayville, NY) was the first in the region. Demand for distilled products grew, and the expansion of the distillery became an obvious next step. In the Summer of 2013, the distillery moved to the new Mazza Chautauqua Cellars / Five & 20 Spirits & Brewing in Westfield, NY, where 80 acres of surrounding farmland allowed it to grow into a grain-to-glass operation.
The distillery was expanded in 2015 to include a brewery. With this expansion, this became a unique location, NY state's first combination winery, distillery, and brewery, known locally as "The Westfield Wonder." The focus remains on making small-batch, quality craft products.
With over an 50 year tradition of crafting fine beverages in the Lake Erie region, the Mazza Family is proud to complement their sister wineries in North East, PA, with this unique three-in-one location and its focus on utilizing local agricultural products.


Visitors are welcomed to taste from a selection of small batch spirits (including an array of whiskeys), craft beers, and fine Mazza Chautauqua Cellars wines, unique to this location, as they peer out onto acres of surrounding farmland, which is home to grains used for spirit and beer production. Also enjoy wine and beer by the glass or one of a wide selection of featured cocktails. In the warmer months, be sure to enjoy their expansive outdoor patio and be on the lookout for live music, events and more. 

Back to distilleries
sign up for
our newsletter