The northernmost craft distillery in the contiguous U.S., Minnesota's Far North Spirits is an authentic estate distillery run by fourth generation farmer and head distiller Michael Swanson. He selects rye and corn varietals each year, practices crop rotation, plants and harvests the grains on his family's 100-year-old farm where the still is just steps from the fields. Using only the finest, sustainably sourced ingredients and old-school methods, they make single varietal whiskey, gin and rum. Their sustainability efforts have been featured in Whisky Advocate and they are in the process of becoming a certified Bee Friendly Farm. Their award-wining spirits are available in 13 states, and their cocktail room on the prairie has hosted visitors from around the world.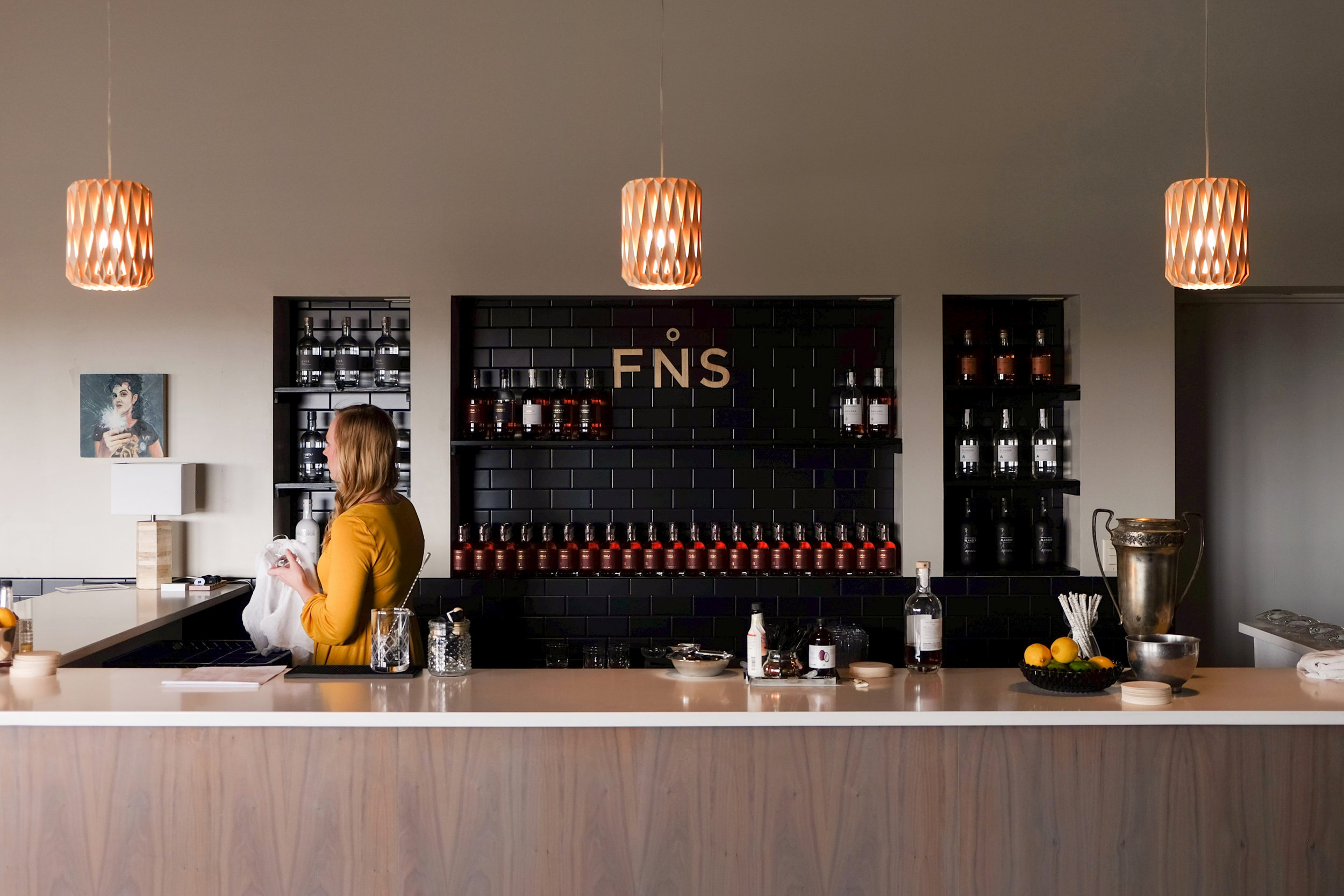 Far North Spirits makes premium, heritage spirits inspired by Minnesota's character and agricultural abundance. Located on a 100-year-old, fourth generation working family farm just 25 miles from the Canadian border near Hallock, we are one of only a handful of craft distilleries nation-wide to also grow our own grains.
Envisioned a Distillery: Michael Swanson wrote a mini-business plan, Two Rivers Rye, as an entrepreneurial project to fulfill his MBA in 2009. Planning, research and study began in earnest in 2011.
Move: Team Swanson moved home to Hallock from St. Paul, Minnesota in May 2013.
Construction Began: June 2013
Production Began: November 9, 2013
On Shelves: December 16, 2013
Location: Far North Spirits is located in the extreme northwest corner of Minnesota, 25 miles from Canada, 8 miles from North Dakota, and 400 miles northwest of Minneapolis. It is six miles from Hallock, Minnesota in Skane Township.
Story: The distiller's Great Grandpa Gustaf and his wife Anna Christine arrived in Minnesota from Sweden 100 years ago. They built the farm in the harshest of climates because the soil is among the most fertile on earth and the prairie reminded them of home. Fourth generation farmer and head distiller Michael Swanson and his wife Cheri Reese returned home in 2013 after living and working in Minneapolis/St. Paul for many years; they aim to craft spirits that live up to their family farm's legacy.
Far North's mission is to make premium small batch, craft-distilled spirits that are inspired by Minnesota's character and agricultural abundance and exceed the industry's highest standards for taste, quality and authenticity.
Farm: The Swanson family farm has been in the family since 1917; it is 1,200 acres of wheat, sugar beets, soy beans, canola and, for the distilled spirits, AC Hazlet rye and heirloom corn varieties of Minnesota 13 and Blue River hybrid. The distillery sits on what was a wheat field.
Distillery: DSP-MN-20006 Completed in October 2013, the distillery's 8,850 square feet includes a dedicated barrel aging room just steps from where grains are grown.
Stills: One 500-gallon and one 50-gallon copper pot stills custom-made by Vendome Copper and Brass Works in Louisville, Kentucky.
Grain To Glass: Every step of production – milling, mashing, fermenting, distilling, aging and bottling – is done at Far North Spirits. Head distiller Michael Swanson also farms the grains used in his whiskies. He uses organic-style farming methods (Far North is not organically certified), selects only non-GMO seed varieties, and plans crop rotation to ensure sustainable soil quality.
These are heritage spirits in every sense of the word – the ingredients, the land, the family. Far North tries to capture that heritage in every bottle.
Back to distilleries
sign up for
our newsletter