District Made Spirits embodies the essence of Washington, DC, with five adventurous rye-forward spirits true to the hardworking values and terroir of the Mid-Atlantic. District Made Spirits' five products – Vodka, Gin, Barrel-Rested Gin, Bourbon, and Rye – explore the Abruzzi rye grain's signature "spice box" of flavors.
Join us on Saturdays at 2 PM and 3:30 PM for an in-depth tasting of District Made Spirits led by a member of our team. Get a behind-the-scenes look at 15,000 square feet of spirit production, learn what it means to distill "grain-to-glass," and explore the traditional grains and flavor profiles of the Mid-Atlantic.
part of trail
Whiskey Rebellion Trail
our spirits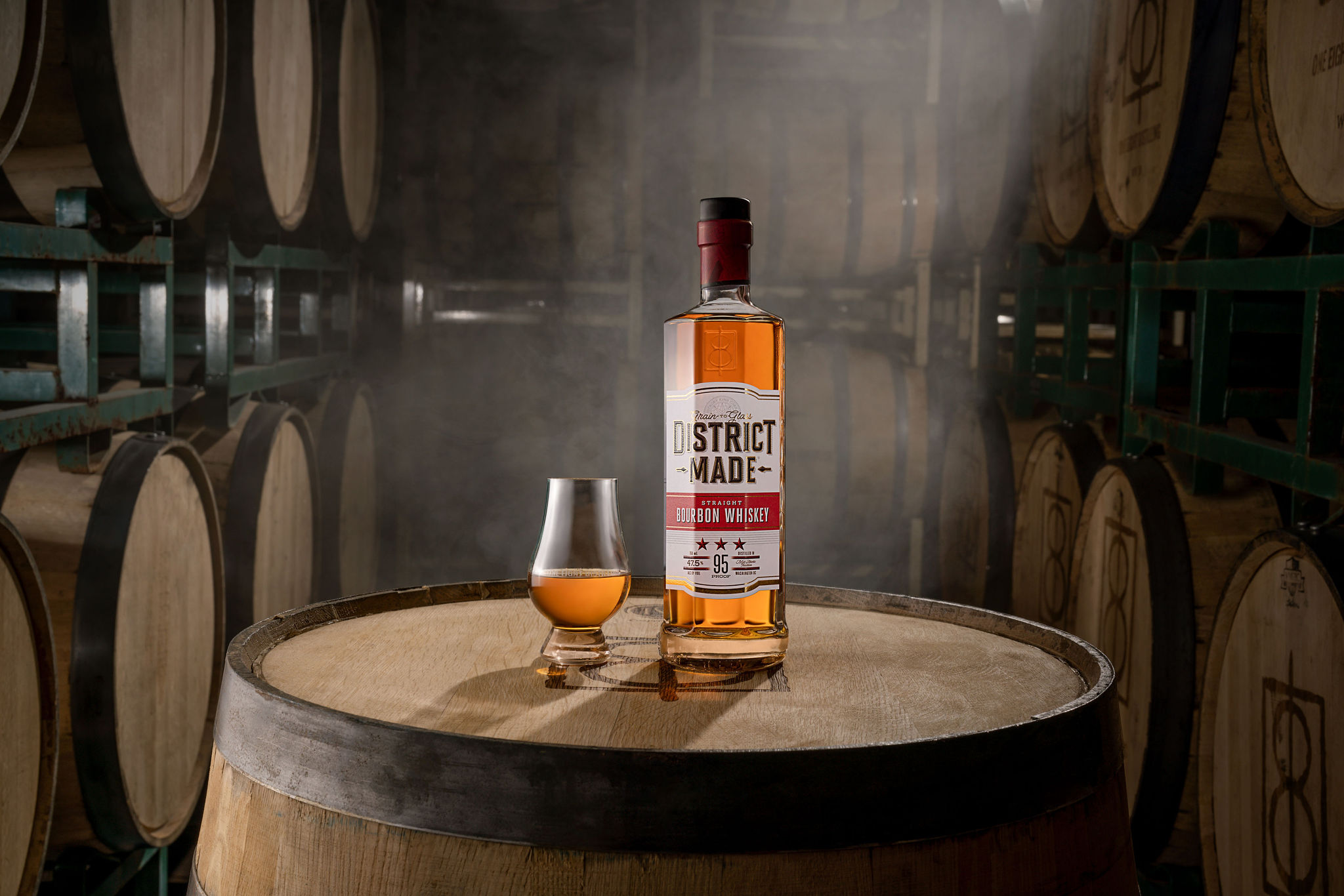 More than the nation's capital, Washington, D.C. is the spirit of a region where cultural diversity and sustainability meet forward thinkers, artists, urban warriors, and creators. Distilling with determination, District Made embodies the spirit of this legendary city, crafting adventurous rye-forward spirits true to the values and terroir of the Mid-Atlantic.
Our founders Sandy Wood and Alex Laufer left their established careers to open a distillery, believing in the heirloom grains of the region, the neighborhood of Ivy City, and each other. They discovered that the risk had paid off after tasting the toasty, honeyed spice box flavors in those first batches of spirits made from Abruzzi rye and malted rye. Today, we bring together agriculture partners, cooperages, small business owners, and community members to showcase the very best of the region. From traditional grains grown in Maryland and Virginia, the mashing, distillation, aging, and bottling; it's all done here in D.C. Together, we are District Made.
Every bottle of whiskey, vodka, or gin that we make features our signature flavor and unparalleled taste known as the Heart of Rye. Smooth enough for sipping and strong enough to hold up the most ambitious cocktails, each proud pour represents the legacy of the land in a meeting place where finding what you're made of all comes with the territory.
Discover a spirit worth calling your own.
District Made Spirits.
Back to distilleries
sign up for
our newsletter