Cascade Hollow Distilling Co.
Since 1870, the fine folks at Cascade Hollow have honored George Dickel's dream of crafting the smoothest Tennessee whisky around. Today, 150 years later, we're still making award-winning whisky at our historic distillery in Tullahoma, TN. Tucked away in the Tennessee hills and surrounded by 600 protected acres of forest and crystal-fresh springs, Cascade Hollow has always been our home. Led by General Manager and Distiller Nicole Austin, the team at Cascade Hollow Distilling Co. continue the tradition of producing smooth sippin' whisky through high standards of authenticity and craftsmanship. A proud member of the Tennessee Whiskey Trail, we invite you to visit our home and learn more about how we make George Dickel Tennessee Whisky.
part of trail
American Whiskey Trail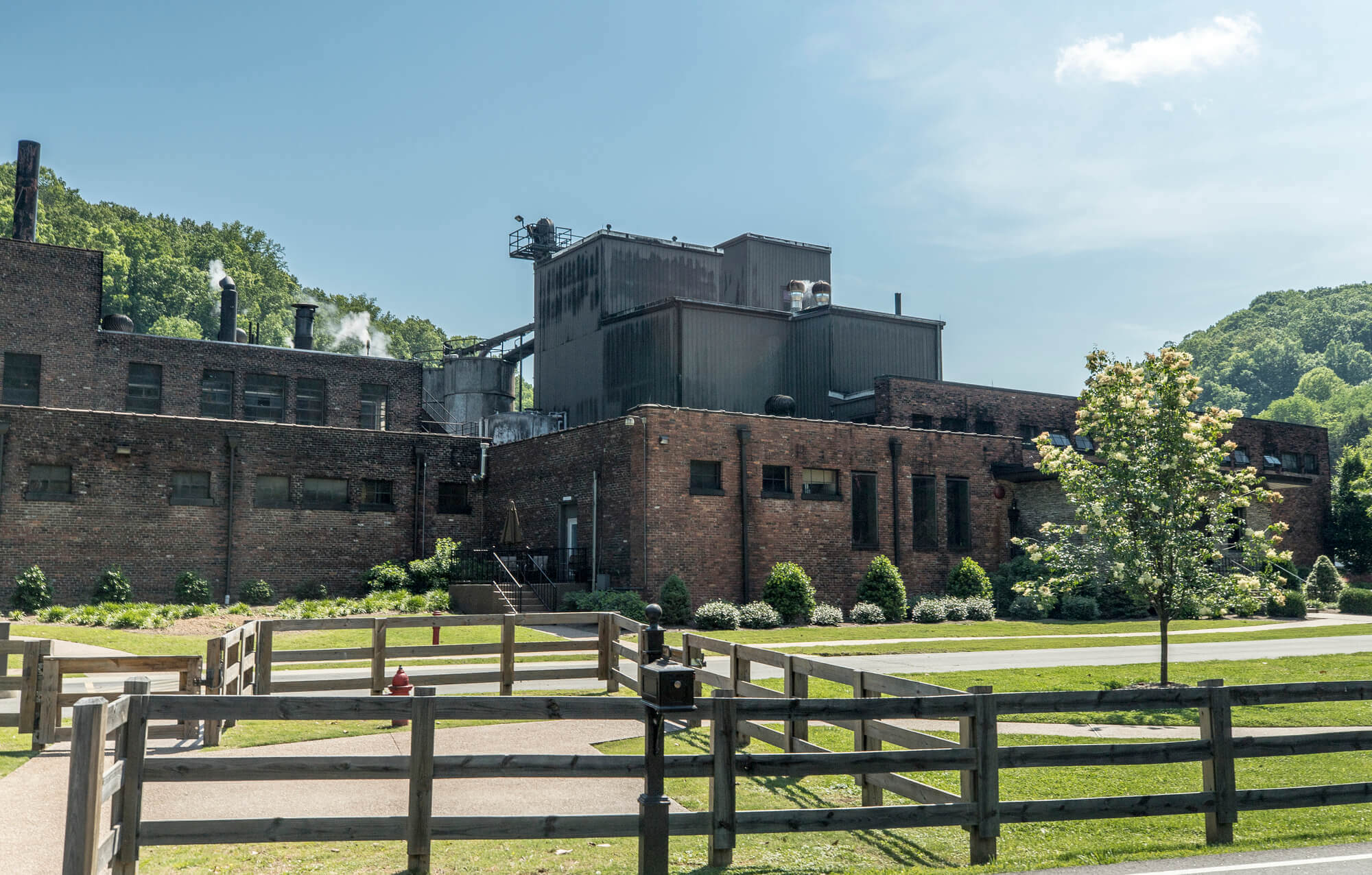 The Beginning:
Born 40 years after the signing of the Declaration of Independence, George A. Dickel was an established Nashville merchant when he entered the whisky business. Dickel grew his reputation for selling the smoothest, most mellow spirits in the region.
Thus, Geo. A. Dickel & Co. was born and when the Cascade Hollow Distillery opened in 1878 in neighboring Coffee County, George Dickel bought a large share. George Dickel followed in the Scottish tradition of spelling whisky without an "e."
George Dickel preferred whisky made in the winter months more than summer months because he felt it made the whisky taste smoother, so the company began advertising their Geo. A. Dickel's Cascade Tennessee Whisky as "Mellow as Moonlight." This is why our whisky is chilled before undergoing the charcoal-mellow filtration known as the Lincoln County Process. This extra step smooths out the flavor and we're still the only Tennessee distillery to do it.
Prohibition and Beyond:
By 1904, under Augusta Dickel and business partner Victor Schwab, the distillery had prospered. Although Prohibition became federal law in 1919, it was enacted in Tennessee nine years earlier. The distillery was closed, but the then-named Cascade Whisky was allowed to be sold as a medicinal spirit through leased equipment at the Stitzel distillery in Kentucky.
Twenty-five years after the Repeal of Prohibition, in 1958, a new distillery was opened down the road from the original Cascade Hollow Distillery and it began producing whisky known as Geo. A. Dickel Tennessee Whisky. In 1964, the whisky was bottled and released as Dickel Black Label Old No. 8 and Dickel Tan Label Superior No. 12. Today, our Distiller carries on the tradition of excellence that has made our brand a symbol of quality for over 130 years.
Back to distilleries
sign up for
our newsletter