Martha Washington's Revolutionary Rum Punch
Martha Washington's Revolutionary Rum Punch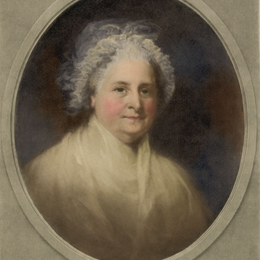 Martha Washington was well-known for her love of entertaining, and one of her signature cocktails was a delicious rum punch. According to historical records, Martha learned the recipe for this punch from her mother, who was a skilled cook and hostess in her own right.
The rum punch was a favorite among Martha's guests, who commented on its delicious flavor and refreshing taste. It was made with a mixture of rum, sugar, lemon juice, and nutmeg, and was often served in elegant crystal punch bowls. The rum used in the punch was likely produced at George Washington's own distillery, which was one of the largest and most successful in the country at the time.
Martha would serve her rum punch at dinner parties, balls, and other social events at Mount Vernon, her beloved home in Virginia. She was known for her gracious hospitality, and her guests always enjoyed her delicious food and drink.
In addition to being a popular drink, the rum punch was also a symbol of Martha's patriotism. At a time when the colonies were struggling for independence, Martha used her rum punch to support the American cause. She would often serve it to guests who were sympathetic to the revolutionary cause, and it became a favorite among the founding fathers, including George Washington himself.
Today, Martha Washington's rum punch is still enjoyed by cocktail enthusiasts and history buffs alike. It is a delicious reminder of the rich culinary heritage of the United States, and the important role that women like Martha Washington played in shaping our nation's history.
Here is a recipe for Martha Washington's Rum Punch, as shared by Mount Vernon and developed by legendary mixologist Dale DeGroff:
3 oz. White Rum

3 oz. Dark Rum

3 oz. Orange Curacao

4 oz. simple syrup

4 oz. lemon juice

4 oz. fresh orange juice

3 lemons quartered

1 orange quartered

1/2 Tsp. grated nutmeg

3 cinnamon sticks (broken)

6 cloves

12 oz. boiling water
To make the punch, mash the orange, lemons, cinnamon sticks, cloves, and nutmeg. Add the syrup, lemon, and orange juices. Pour the boiling water over the mixture in the container. Let cool for a few minutes to allow the spices to open. Once cool, add the white rum, dark rum, and orange curacao. Strain well into a pitcher or punch bowl (to remove all of the spice marinade), serve over ice goblets and decorate with wheels of lemon and orange. Serves 8-10. Enjoy responsibly.
sign up for
our newsletter