Wyoming Whiskey is a distillery based in the Town of Kirby (pop. 92) in the Bighorn Basin of Wyoming. We were established in 2006 with a mission to produce Wyoming's first premium whiskey by using the best ingredients our state has to offer. All of our non-GMO grains are grown in Byron, WY and our limestone water comes from a mile-deep limestone aquifer nearby. Our sour mash is distilled using a traditional 18" column still and doubler. It is then aged in full-sized, new charred oak barrels for a minimum of five years in the most unique maturation environment in the whiskey world with warehouse temperatures ranging from -5° to 135° Fahrenheit.
our spirits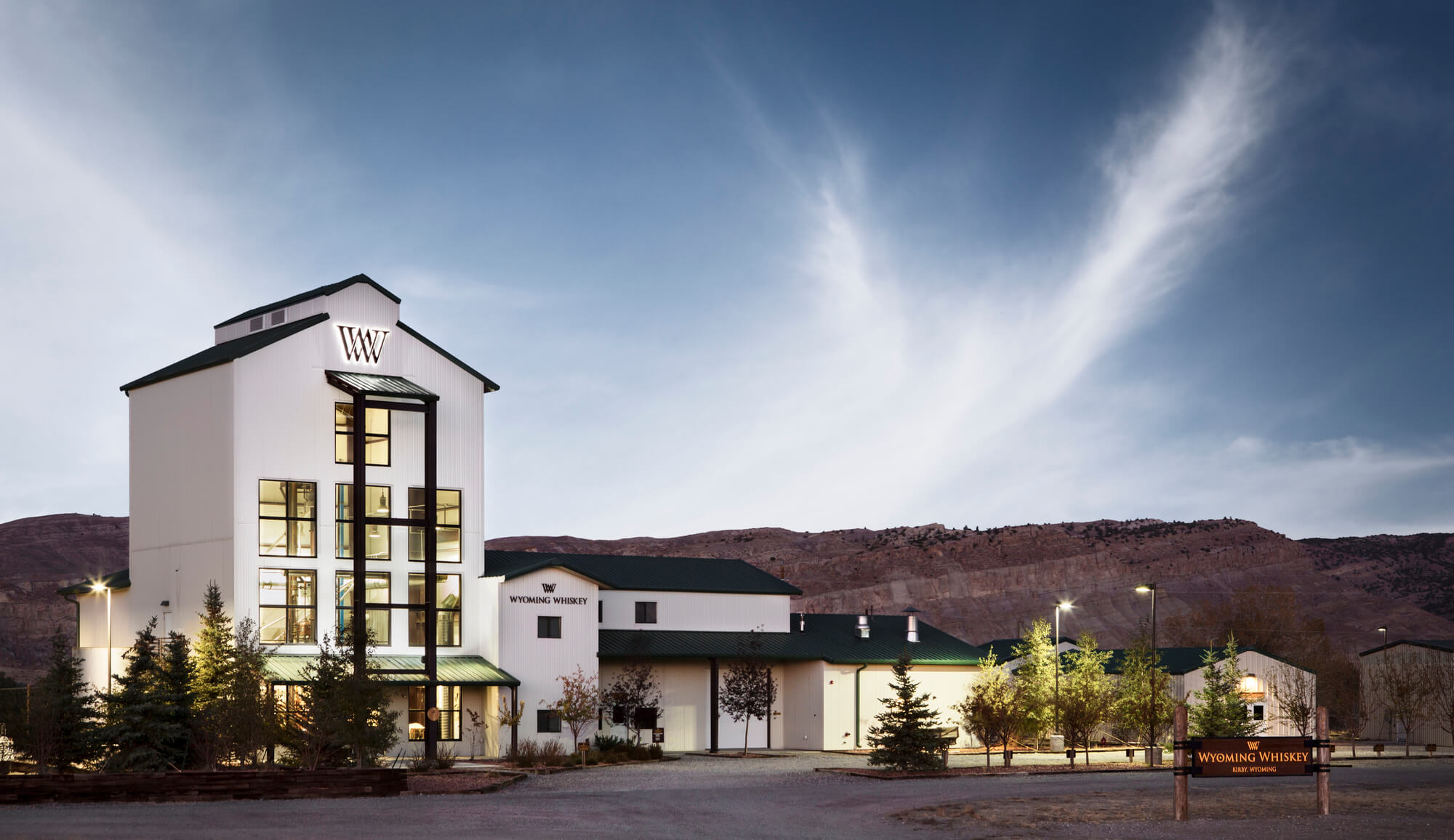 Small Batch is the cornerstone of the Wyoming Whiskey portfolio and is an incredibly smooth bourbon with a light to medium body. It is a true wheated bourbon that delivers a slightly sweeter and softer flavor profile than its rye-flavored cousins while maintaining a unique complexity.
Double Cask is Wyoming Whiskey's first cask-finished whiskey. Pedro Ximenez sherry casks enhance our bourbon's flavor profile by imparting a deep, complex richness that isn't too sweet. It's perfect after dinner with one rock, or in an upgraded Manhattan.
Wyoming Whiskey Outryder offers a taste profile not seen anywhere else in the American whiskey category. The front of the mouth experiences a light to moderate rye spice with a full, creamy mouth-feel. The rye slowly fades as the smooth characteristics of bourbon finish the Outryder experience.
Wyoming Whiskey Single Barrel is a rich, medium to full-bodied spirit. As a wheated bourbon, it delivers a deeper, but softer, flavor profile that sets it apart from traditional rye-flavored single barrels, and makes it truly exceptional.
Much can be said about Wyoming Whiskey's Barrel Strength Bourbon, but its drinkability at such a high proof is truly remarkable. Oftentimes, the flavor of a cask strength bourbon is dominated by its proof, and the essence of the spirit is lost in the fire. Here, its character is enhanced by its proof. This is a truly remarkable bourbon and one that is only available every few years in limited quantities.
Back to distilleries
sign up for
our newsletter