Since it was established in 1940, the Wild Turkey brand has remained one of the most iconic names in bourbon. Helmed by the legendary father-and-son Master Distilling team of Jimmy and Eddie Russell, who have nearly 100 years of combined distilling experience, the Wild Turkey Distilling Co. has been making bourbon the same way for over 80 years. The brand's stunning homeplace, the Wild Turkey Distillery, is located in Lawrenceburg, Kentucky, atop a deep limestone shelf situated along the Kentucky River. The shelf acts as a natural filter and provides the distillery with mineral-rich water, vital to making such a high-quality whiskey as it's iconic 101 proof bourbon.
part of trail
American Whiskey Trail
our spirits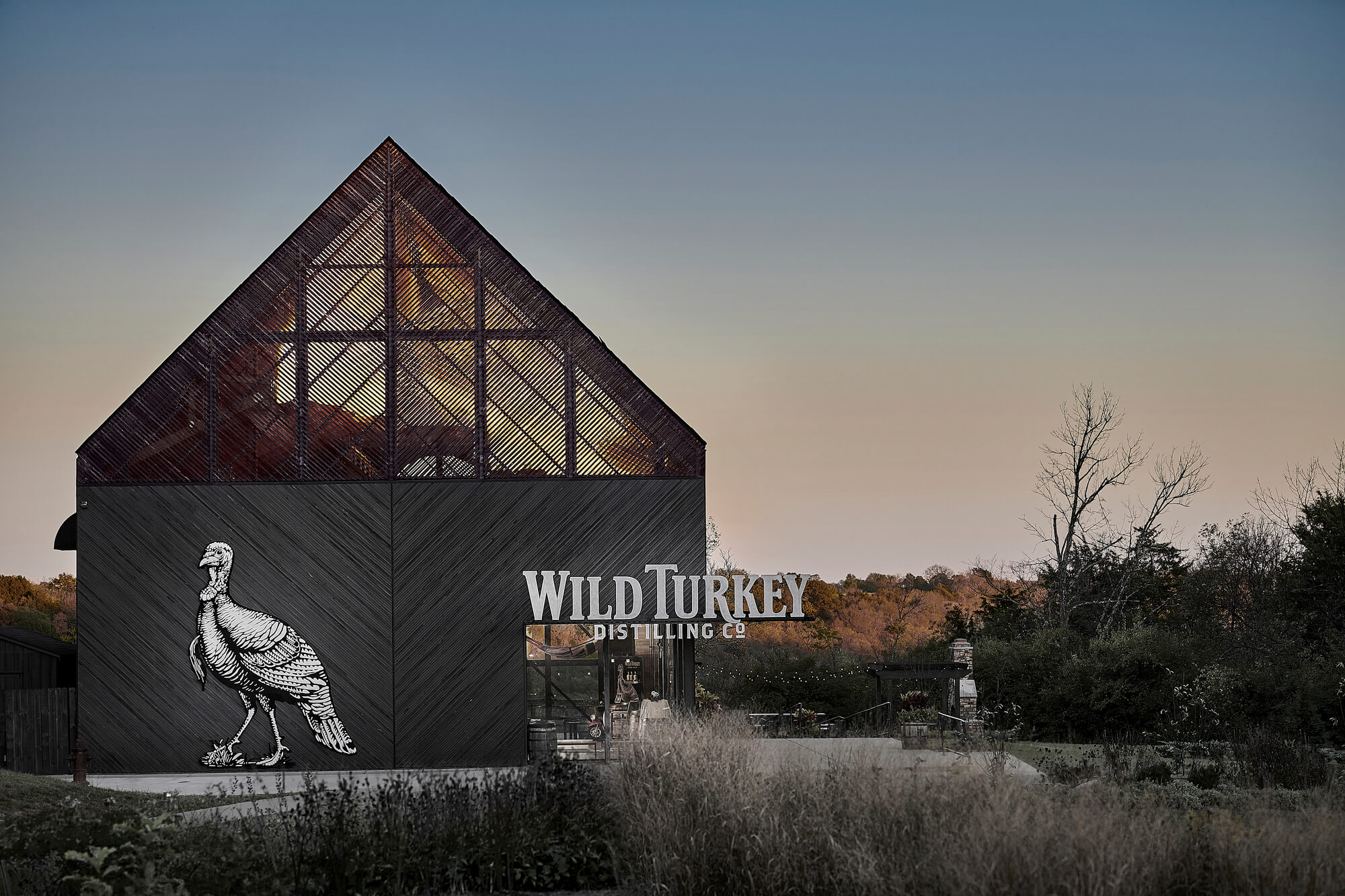 While the Distillery is best known for its classic Wild Turkey 101 bourbon, the brand makes many more notable whiskies as well. Bourbon fans have raved about its barrel-proof Rare Breed and single barrel Kentucky Spirit, as well as its annual Master's Keep releases, which exemplify Master Distiller Eddie Russell's distilling prowess. The Distillery has also remained dedicated to the art of American rye production with its 101 Rye and Rare Breed Rye offerings.
Currently, our landmark Visitor Center overlooking the Kentucky River on Versailles Road is closed for construction. Despite our love for well-aged bourbons, we like our Visitor Center fresh!
While we are upgrading, please come see us at our pop-up gift shop, The Station Master's House. Located very close to the distillery at 1525 Tyrone Road, we await you with a full range of Wild Turkey and Russell's Reserve products, memorable gifts, signature cocktails, and some of our finest whiskies available to taste. We are also featuring some exclusives inspired by the history of the Station Master's House, subject to availability. At this time, we are not offering tours, but please follow us at @wildturkeyvisitorcenter for updates on our upcoming offerings and events.
Back to distilleries
sign up for
our newsletter