New Scotland Spirits is committed to crafting locally-sourced spirits in honor of our native New Scotland, NY. Utilizing the finest grains grown on the fields of our hometown—distilled in the heart of Albany County—we work in tandem with friends and local farmers to bring the taste of rural upstate New York to the world beyond our borders. Infused with a sense of place and the "terroir" of times gone by, we proudly present to you an American spirit with a New Scottish soul.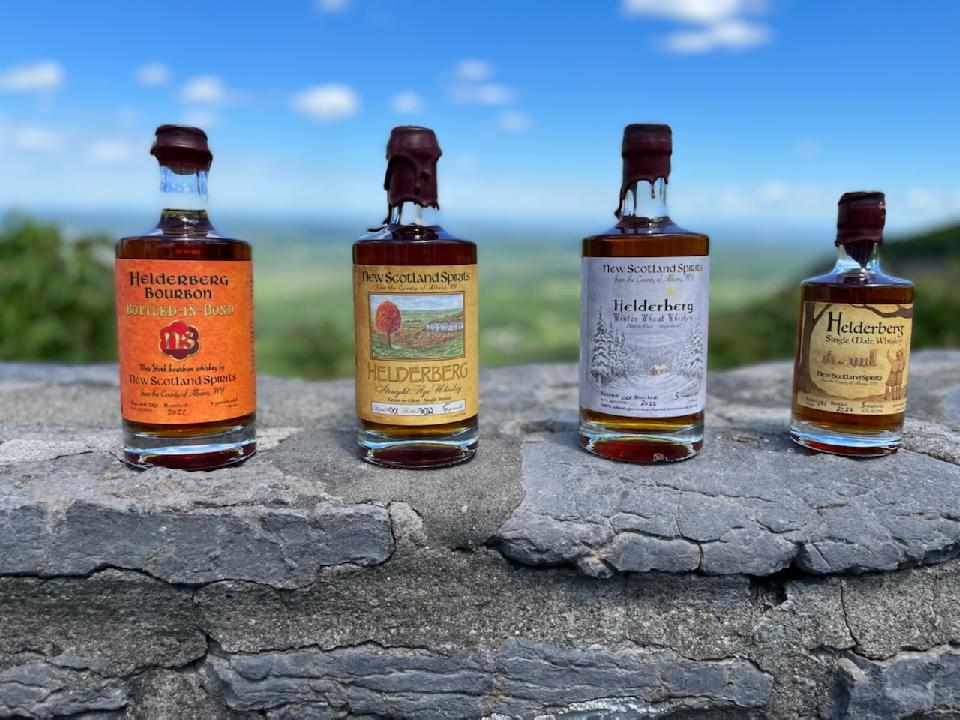 New Scotland Spirits is the culmination of a childhood ambition: distilling spirits from grains grown in the very fields on which New Scots annually gather to watch Memorial Day fireworks.
Founded in 2016, our story nonetheless begins three decades earlier, in a Kindergarten classroom comprised of the same faces who stare out from the pages of the senior year yearbook.
To all of our far-flung friends:
This is our way of giving you a piece of home to take with you… to sip, to remember, to enjoy.
Back to distilleries
sign up for
our newsletter