Situated on a beautiful 90-acre property in the heart of Bardstown, KY, the bourbon capitol of the world, Lux Row Distillers is comprised of an 18,000 square foot state-of-the-art production facility, a custom 43-foot Vendome copper still, 10 barrel warehouses at capacity and a welcoming visitors center with tasting room.
With this location producing Rebel, Ezra Brooks, David Nicholson, Daviess County and Blood Oath bourbons, Lux Row Distillers is a must-see on the Kentucky Bourbon Trail. Come visit us and experience our culture of Real Roots, Real Family, Real Products.
part of trail
Kentucky Bourbon Trail®
our spirits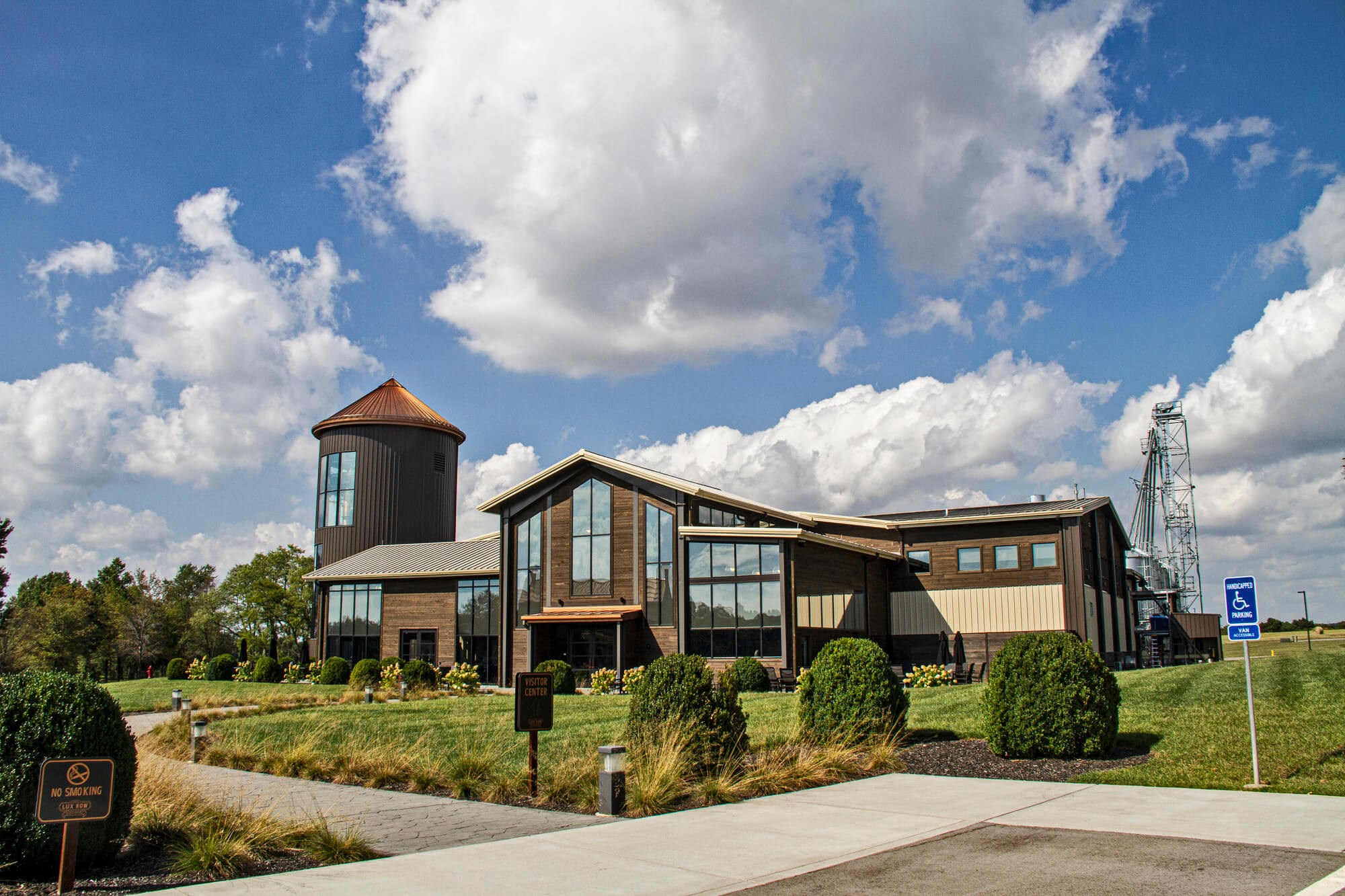 Lux Row Distillers is a relatively new distillery located in Bardstown Kentucky. Built in 2018, Lux Row produces a wonderful portfolio of famous bourbon brands including Ezra Brooks, David Nicholson, Blood Oath, Rebel and Daviess County. Led by Master Distiller and Master Blender, John Rempe, the distillery is situated on more than 90 acres, has production facilities comprising over 18,000 square feet and will have 10 barrel warehouses at capacity.
While our distillery itself is relatively new, we've been in the bourbon business for over 60 years, creating spirits based on a foundation of real roots, real family and real products.
With our custom 43-foot copper still, we can produce over 3 million gallons of bourbon a year. That's enough to fill over 50,000 barrels of bourbon annually!
Our Lux Row family of brands includes: Ezra Brooks, a spicy rye bourbon with a mellow, charcoal-filtered flavor. An honest classic enjoyed by bourbon lovers worldwide.
Rebel, a defiantly smooth wheated bourbon that celebrates the rebel spirit in all of us, and made from a mash bill dating back to 1849.
Daviess County, a reinvented 4-grain bourbon with heritage dating back to 1874, made with a unique combination of both our wheated and rye mash bills, for a perfect balance of sweetness and spice.
David Nicholson, an historic bourbon offered in both rye and wheated expressions, that traces its roots back to 1843 in St Louis, MO.
And Blood Oath, a masterful union of premium extra-aged bourbons, highlighted by unique yearly Pacts, each one never to be made again.
To book a tour and schedule a visit at Lux Row Distillers, please visit luxrowdistllers.com
Back to distilleries
sign up for
our newsletter