Kentucky Peerless Distilling Co.
The Peerless distillery is now a state-of-the-art facility with cutting-edge technology, making it one of the most automated distilleries. All under one roof, select Kentucky Peerless grains are milled, cooked, fermented, double-distilled, barreled and bottled as bourbon and rye whiskey.
part of trail
Kentucky Bourbon Trail Craft Tour®
our spirits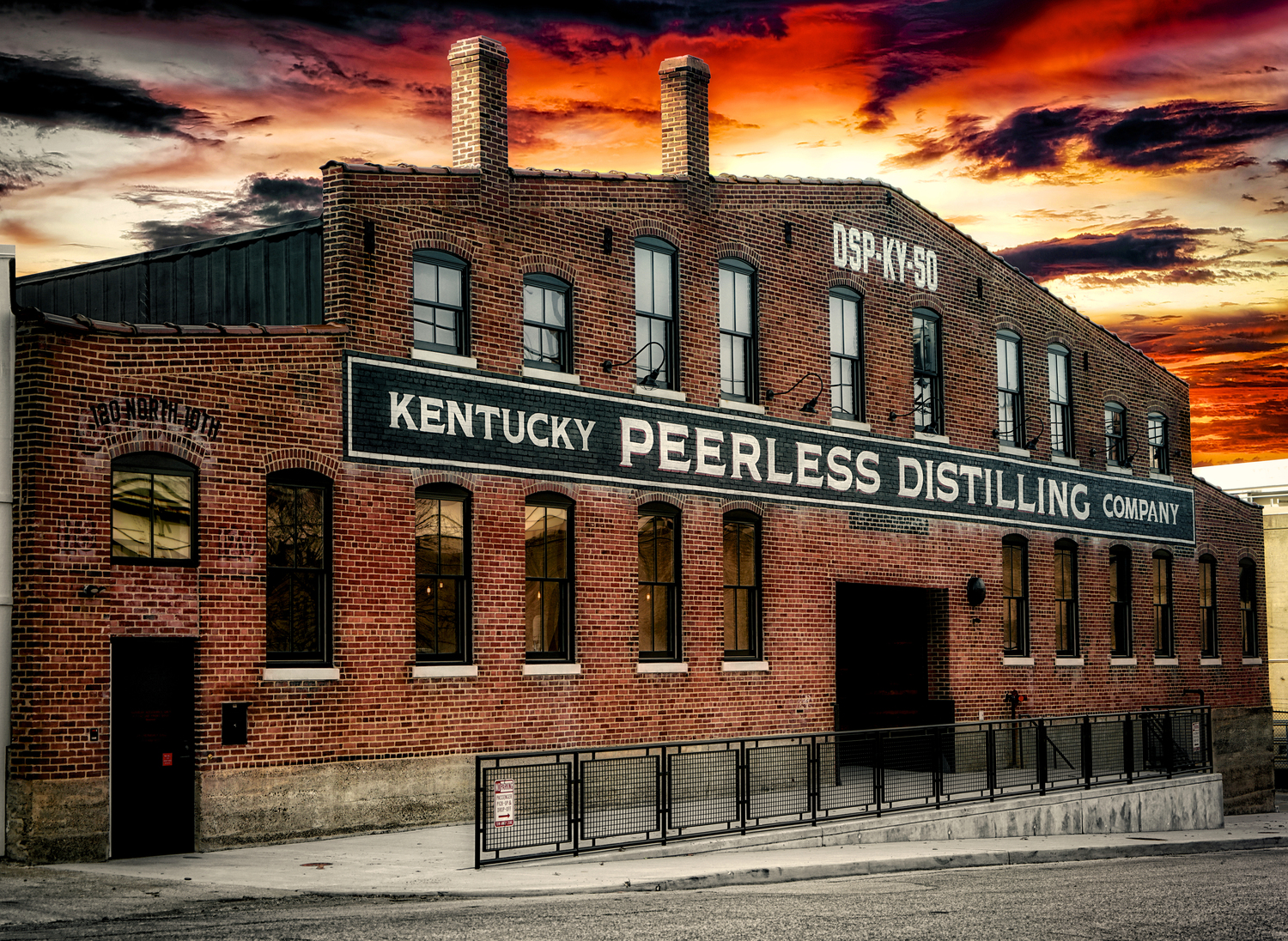 The Peerless distillery houses six fermentation tanks, a 3,800-gallon beer well, and a one-of-a-kind 26-foot continuous copper still made locally by Vendome Copper & Brass Works. The 2,500-gallon Peerless cooker holds the finest corn, rye, barley, and Kentucky limestone water.
Our team is honored to share what makes the Kentucky Peerless Distilling Company so unique. The urban Peerless distillery located in the Bourbon District of downtown Louisville, Kentucky and vast family history are unmatched. After five generations of bourbon makers, we have the patience to make your favorite bourbon.
Back to distilleries
sign up for
our newsletter