Prohibition took a toll on many things- agriculture, industry, economy. Prior to the instatement of The National Prohibition Act in 1919, there were at least 26 active distilleries in Bourbon County, Kentucky. After Prohibition, none of them reopened. Hartfield and Company is the first and only Bourbon Distillery in Bourbon County since those times, first opening in 2014, it has become our passion to preserve tradition, and carry on a legacy that has remained dormant for far too long.
part of trail
Kentucky Bourbon Trail Craft Tour®
our spirits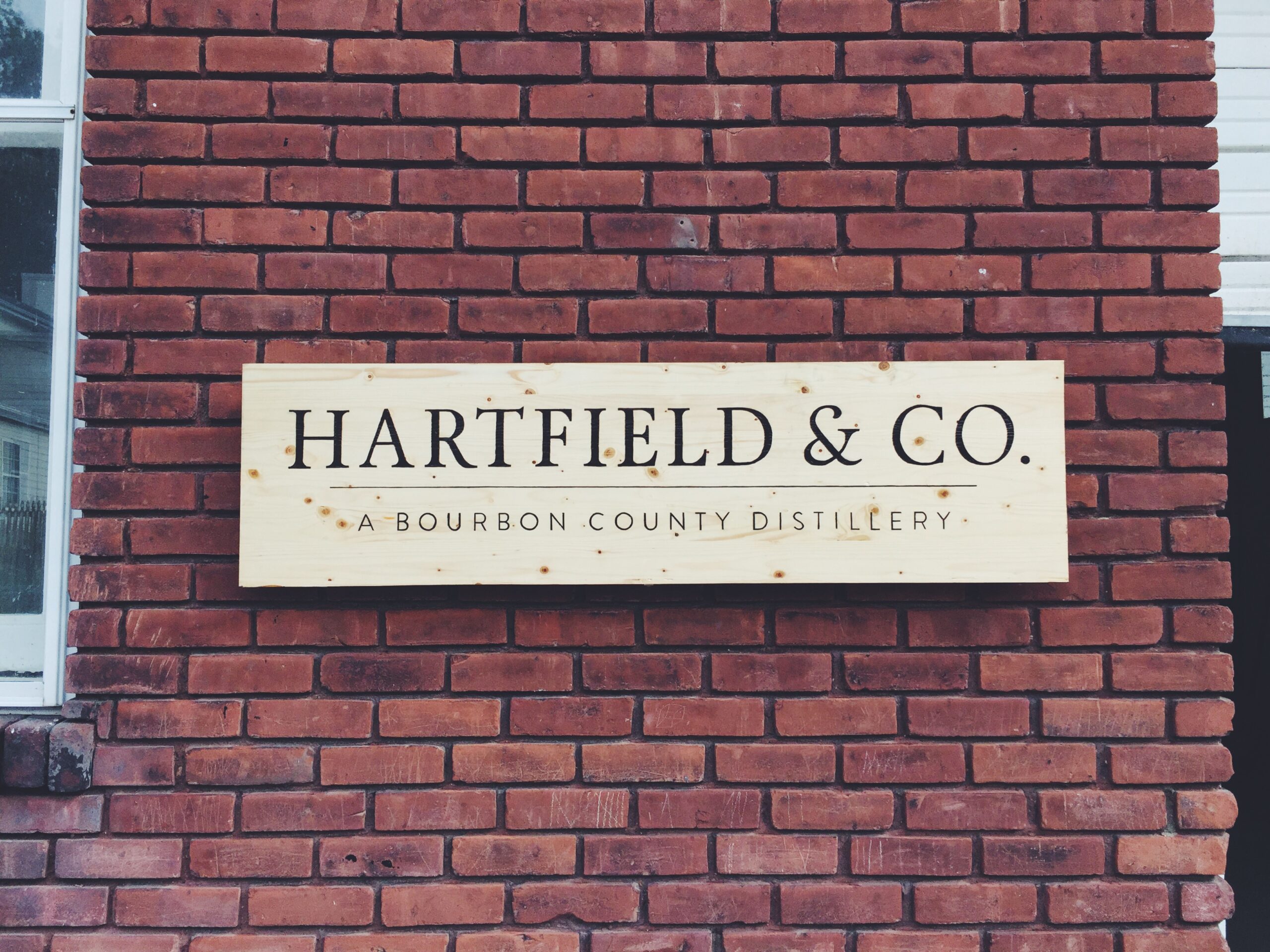 HARTFIELD & COMPANY IS A SMALL BATCH DISTILLERY LOCATED IN PARIS, KY. WE ARE THE FIRST LICENSED DISTILLERY IN BOURBON COUNTY SINCE PROHIBITION FORCED THE CLOSURE OF THE DISTILLING INDUSTRY IN 1919. BECAUSE OF THIS, OUR PHILOSOPHY IS TO PRESERVE THE TRADITION OF A PRE-PROHIBITION STYLE BOURBON, THAT EMULATES THE PROFILE OF HOW THE SPIRIT WOULD HAVE TASTED OVER 100 YEARS AGO.
OUR INTENTION IS TO BE A CRAFT DISTILLERY IN EVERY SENSE OF THE CONCEPT- OFTEN TIMES THIS MEANS DOING THINGS THE HARD WAY. WE TAKE PRIDE IN OUR DISTILLATION TECHNIQUE, AND EVRY STEP OF OUR PROCESS IS GUIDED WITH INTENTION AND CARE. OUR PRODUCTS ARE MADE IN SMALL BATCHES, WITH A FOCUS ON CREATING TRULY GREAT SPIRITS, SOURCED FROM ONLY THE BEST LOCAL INGREDIENTS.
Back to distilleries
sign up for
our newsletter