Dueling Grounds Distillery
In the 1820's, somewhere along a patch of grass at Linkumpinch Farm near present-day Franklin, Kentucky, matters of honor were settled with the firing of pistols.
A man's reputation was restored when a musket ball
found its target. And the area surrounding Sandford Duncan's Farm soon came to be known as the Dueling
Grounds. These days, Franklin is home to far more agreeable activities. Like the crafting of premium, small
batch Bourbon. Aged in Charred White Oak, to draw out a sweet, woody flavor all its own.
part of trail
Kentucky Bourbon Trail Craft Tour®
our spirits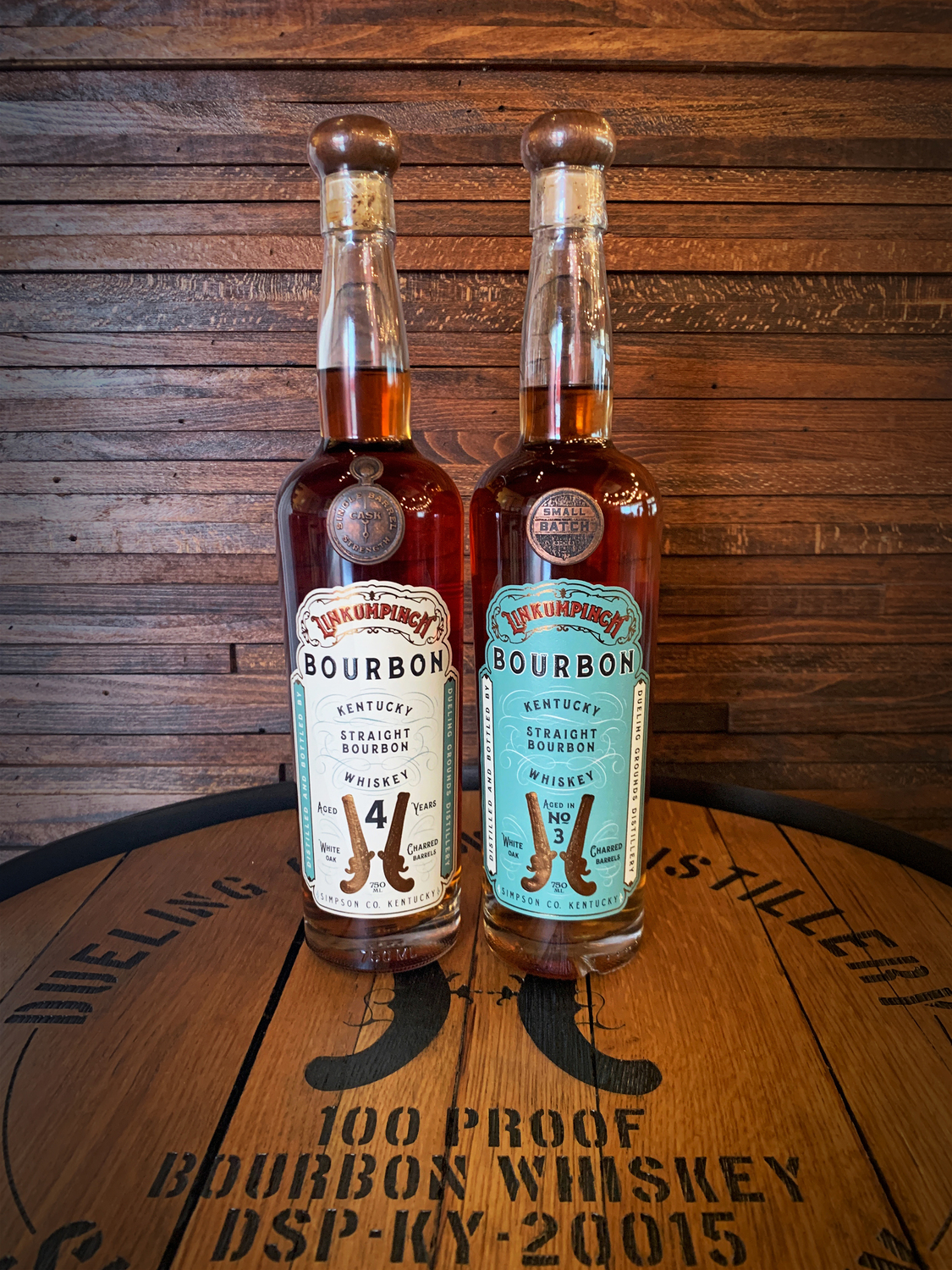 We are a small craft Bourbon Distillery located in Franklin,
KY. We are the proud makers of Linkumpinch Bourbon and other craft spirits.The distillery, located at 208 Harding Rd.
is easily accessible from Exit 6 and Exit 2 on I-65. Call us
with any questions: 270-776-9046
​
HOURS
Monday – Saturday 10:00am – 6:00pm
Sunday 3:00pm – 7:00pm
*check facebook for holiday hours and closings OR call
TOURS & TASTINGS
Tours start at the top of the hour starting at 11:00am,
Monday – Saturday. Last tour is at 4pm. Get a look at the production process and custom build your flight of mini cocktails and spirits. Book your tour here for $10
​
EVENTS
Join us every Sunday from 3:00pm – 7:00pm for
'THE COCKTAIL'. Our mixologist creates a new seasonal menu each week of delicious craft cocktails and mocktails.
Check our Facebook page for the weekly menu.
​
PIZZA
Our pizza kitchen is open Friday and Saturday from
10am to 6pm. Sunday from 3-7pm.
​
Back to distilleries
sign up for
our newsletter