At Cleveland Whiskey, we push the boundaries of convention, build on great traditions and artfully blend science with craft to create unique, extraordinary, and award-winning spirits. We put our heart and soul into what we make, think creatively and push hard for real and meaningful innovation. Our whiskies are finished with woods other than oak and not only in a barrel, natural flavors without sugar or syrup, and no artificial color.
our spirits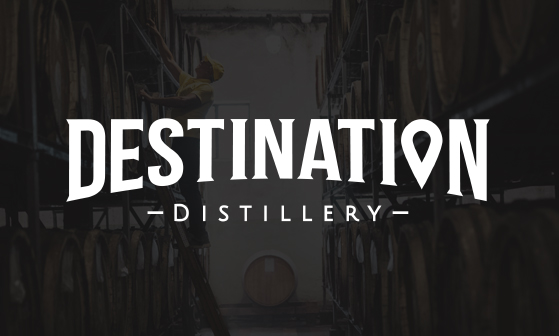 We use a proprietary technology to finish our spirits. We take very young whiskey, aged in a barrel for less than year, and instead of continuing to keep the whiskey in the barrel, we take the liquid out. We take the staves from the barrel, cut and measured to control for oxygen content, surface area and moisture, and then add the wood into the whiskey in pressure-capable, stainless-steel tanks. From there we take the miracle of nature and weather but reduce it down to a science: controlling for temperature changes, pressure, oxygen infusion and finally cavitation. Essentially, we force the reaction between the wood and the whiskey.
This process is what allows us to use uncommon woods like Hickory and Black Cherry to finish our Underground bourbons. If you made a barrel out of these woods they would leak like a sieve. But they do make incredible, never-before-tasted flavor profiles for our bourbons, something no one else in the market can do.
Featured Products:
Cleveland Underground® Bourbon Whiskey finished with Black Cherry Wood
This bourbon delivers a unique, rich, textured and well-rounded bourbon with light flavor from the cherry wood and a slightly tart, slightly sweet spice note. No added sugar, artificial flavor or preservatives. It won a Double-Gold Medal in 2021 at the San Francisco World Spirits Competition, one of the most competitive and well-regarded in the world.
Underground Bourbon Whiskey finished with Apple Wood
Underground Bourbon Whiskey finished with Sugar Maple Wood
Wheat Penny 1958 Bourbon
Cleveland Whiskey's Wheat Penny 1958 Bourbon is our first wheated bourbon and it's finished with black cherry and toasted oak. Why 1958? 1958 was the last year of the wheat penny. It was the year the World's Fair featured an electronic computer that demonstrated a knowledge of history. It was the year NASA was created and microchip was invented. The world didn't know it yet but limits on what we could achieve were being eliminated. We can relate to that. Wheat Penny Bourbon® earned a Double Gold at the SIP Awards 2021, and a 92, Highly Recommended Rating from Ultimate Spirits Challenge.
Magic Rabbit® Chocolate Peanut Butter Whiskey
New in late 2021, Magic Rabbit Chocolate Peanut Butter Whiskey. We have a propensity for being creative, trying things that sound a little crazy sometimes. But let's face it, that is how we got here in the first place. One day at lunch the topic of a very popular, but somewhat surprising peanut butter whiskey came up and we found ourselves wondering what would happen if we experimented with flavors other than wood? What would happen if we used cocoa nibs from the Ivory Coast of Africa and the mountains of Peru, vanilla sourced from Papua New Guinea, Mexico, and Madagascar, pecans grown in California and Texas, fresh cream from local dairies, and of course peanuts from the farms in Georgia?
This kicked off several new rounds of experimentation. Hours and hours were spent trying new things and getting feedback from the team and others. The result was Magic Rabbit. A little fun, a lot of work, and perhaps some magic.
Custom Barrels
We have a custom barrel program especially geared for partnering with one-of-a-kind Bars, Restaurants, and Retailers who value creating a unique experience for their customers.
Bridge & Main
A wheated bourbon finished with American Oak.
Back to distilleries
sign up for
our newsletter