Bulleit Distilling Co Visitor Experience
Built in 2017 and open to visitors in 2019, Bulleit Distilling Co. leads the industry with its state-of-the-art technology and offers a portfolio distilled and aged in the Bulleit family tradition, using a distinctive high-rye recipe which gives our whiskeys a bold, spicy taste.
part of trail
American Whiskey Trail
our spirits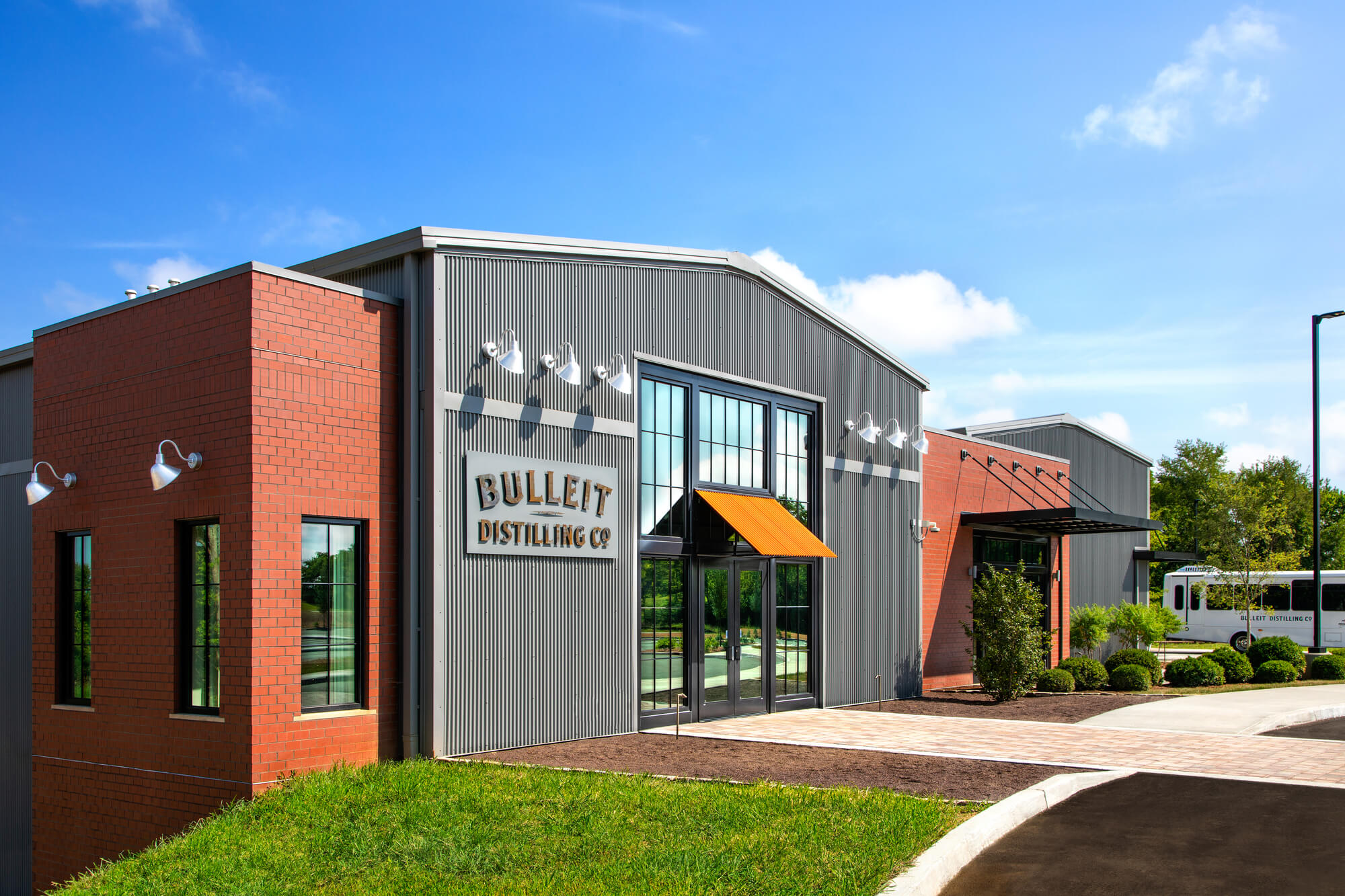 The Bulleit Distilling Co. Visitor Experience highlights sustainability, technology and modern entrepreneurial spirit. In addition to showcasing the power of partnerships, the Bulleit Distilling Co. Visitor Experience highlights a number of sustainable practices achieved through a commitment to leveraging modern technology to distill, age, bottle and share the Bulleit family of whiskeys, including:
– A partnership with the non-profit Oceanic Global to ensure the tasting experience and cocktail bar aligns with The Oceanic Standard (TOS), a badge and certification for venues that have adopted sustainable operating practices and are committed to eliminating single-use plastics.
– Through an organic cocktail garden developed in partnership with The University of Kentucky, Bulleit is integrating local, sustainable options into the bar program by building a greenhouse on the Bulleit Distilling Co. property to provide ingredients and garnishes for the onsite cocktail bar.
– Reducing its carbon footprint, Bulleit partnered with the Kentucky Propane Education & Resource Council, in its commitment to using propane to power Visitor Experience buses.
– Bulleit Distilling Co. along with Diageo has made a commitment to sourcing 100 percent renewable electricity by 2030. Bulleit Distilling Co. is home to the first industrial solar array in Shelby County, which is capable of collecting enough energy to run most on-site exterior lighting as well as some mobile equipment.
Back to distilleries
sign up for
our newsletter