Founded in 2016, Branch Point is a small independent distillery that chooses to focus exclusively on grain to glass whiskey and on that premise whiskey should reflect its place of origin.
All of our whiskeys start "from scratch". It begins with a grain delivery from local farmers, from there we use traditional methods of production to create authentic and flavorful whiskeys found nowhere else.
We invite you to visit our tasting room and experience our award winning whiskeys for yourself. We offer flights showcasing our unique styles of whiskeys, as well as mini cocktail flights allowing you to see the versatility that our whiskey can provide in any cocktail.
We hope to see you soon. Cheers!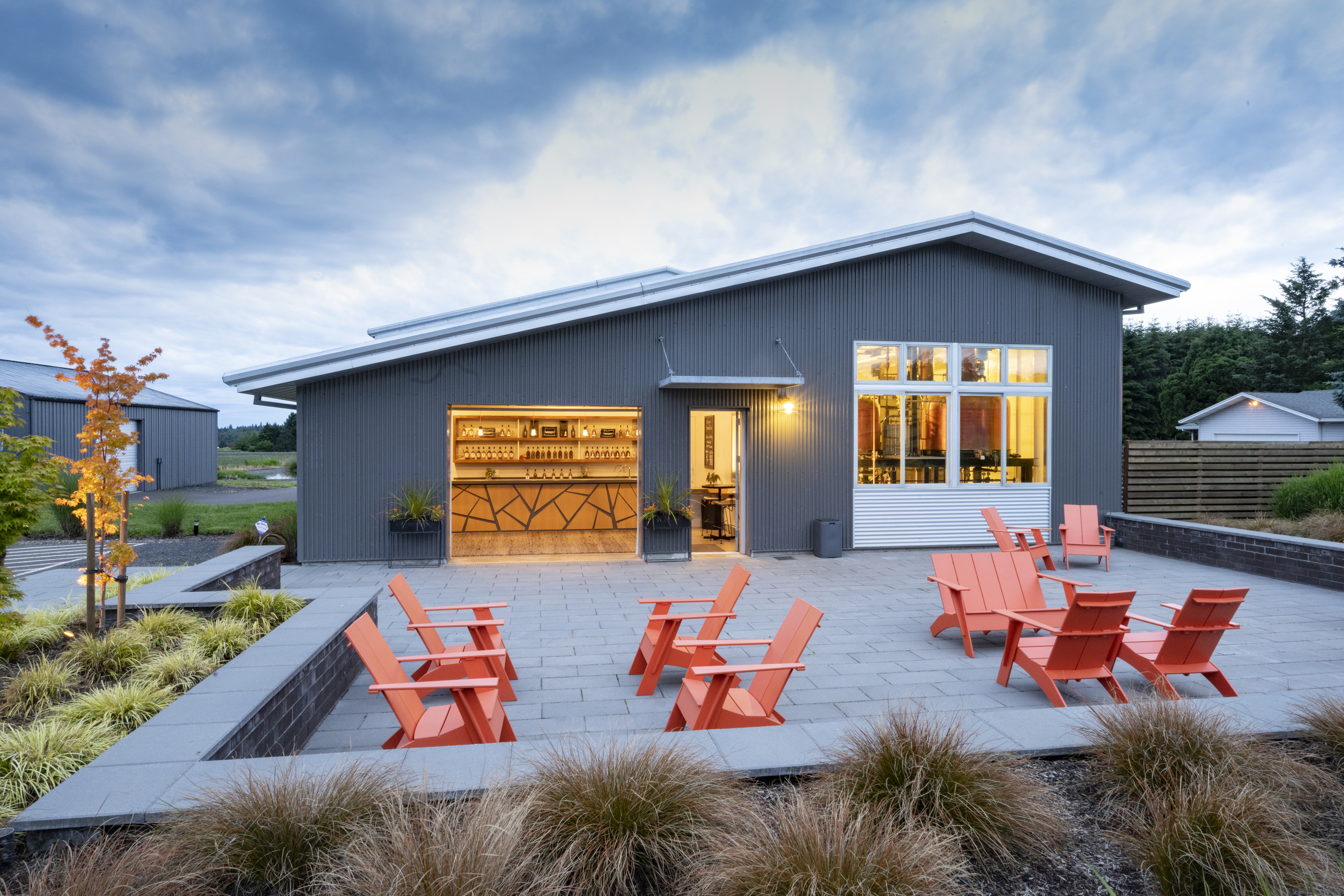 Branch Point celebrates the idea that the decision to take a different path in life is rewarded with new discoveries and unexpected adventures.
Our co-founder and distiller Steven approaches whiskey production as a creative expression of his education in biochemistry and organic chemistry, foundations of his career as a physician. Branch Point whiskeys are created to be enjoyed with others and we are happy to contribute to gatherings of friends and family.
By establishing our distillery and tasting room in the heart of Oregon's Willamette Valley, we have the opportunity to work closely with local farmers. This area is home to many family-owned farms that grow more than just grapes. We utilize traditional methods of production such as grain-in fermentation, distillers malt, open top fermenters, double pot distillation, low barrel entry proofs, and non-chill filtration. With each step of production, choices are made to maximize flavor for the creation of delicious whiskeys found nowhere else.
Back to distilleries
sign up for
our newsletter