Boundary Oak Distillery has been a premier, family-owned distillery serving the Radcliff, KY area since 2013. Using fresh water from a limestone well, they distill a variety of unique small batch bourbon, including Lincoln Straight, 82nd Airborne, St. Luke Lavender and Old Kentucky Home. They also offer popular moonshine, including Cinnful 69, Patton Armored Diesel and Kentucky Moonshine. Learn how their premium spirits come together through a guided tour and enjoy a taste of their local product. If you're looking to make a stop on the Kentucky Bourbon Craft Trail, give Boundary Oak Distillery a call at 270-351-2013 or stop by to visit and learn more.
part of trail
Kentucky Bourbon Trail Craft Tour®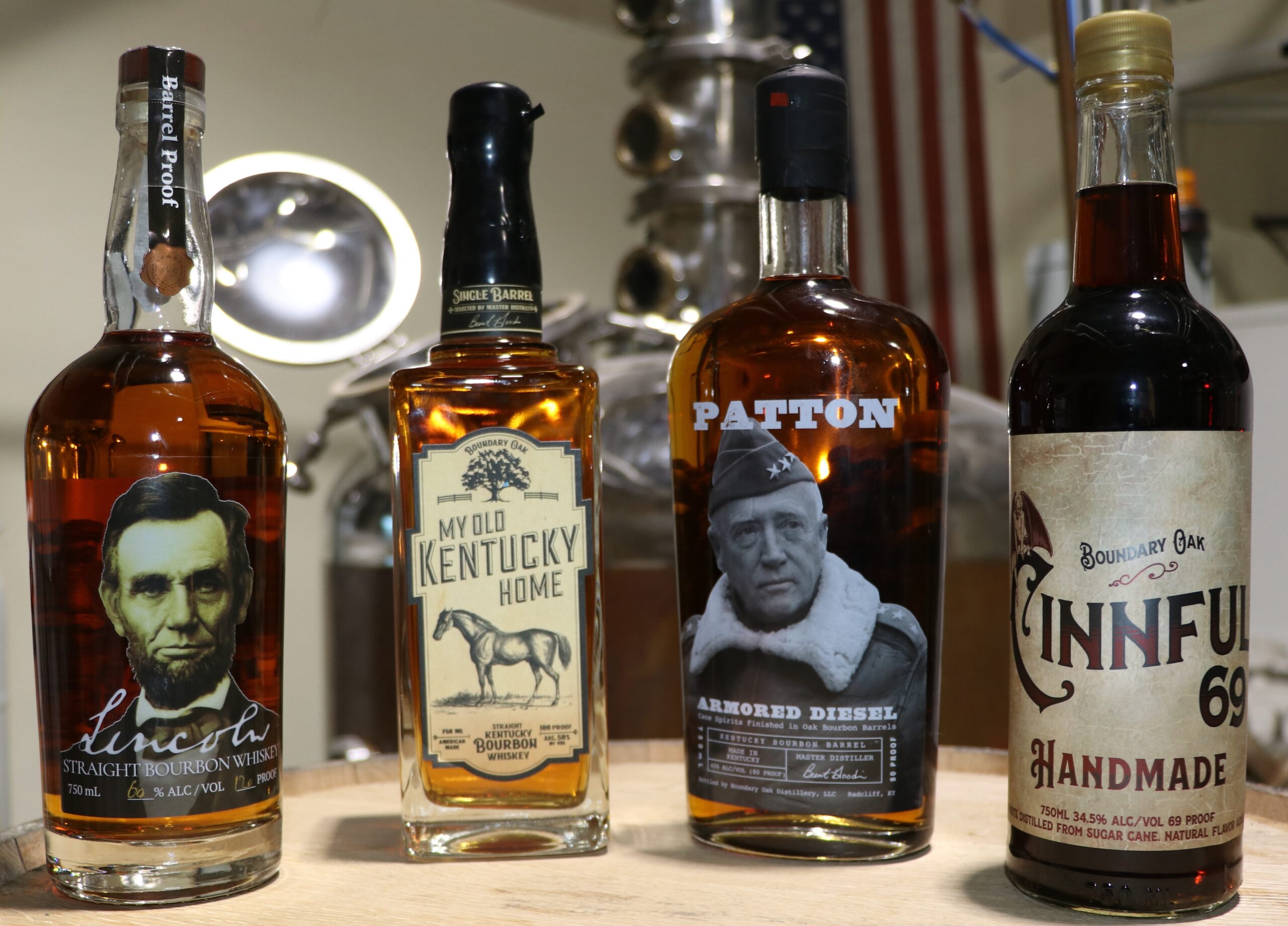 We invite you to come see our distillery as it comes together, and taste our spirits. Tours are guided with a film that starts at the bottom of each hour. Tours and tasting is $10 per person to try all of our products and take a 15 minute guided tour, for guests over 21 years of age with a valid ID. Guests under 21 years of age or anyone who does not wish to taste may tour free of charge.
Large groups (15+) are asked to call in advance of their arrival so that we may better serve them. Directions can be found HERE.
Hours: Monday-Saturday 10am – 6pm Sunday 12-5 pm
Back to distilleries
sign up for
our newsletter