Arcane is a vividly flavorful American whiskey distilled from craft beer in Brooklyn. Made by beer people with a passion for whiskey, we designed and built a new type of distillery in the heart of Brooklyn. Along the way, we questioned everything about making whiskey to create a dynamic new approach that yields delicious results. Our unique vacuum distillation process – designed with sustainability in mind – captures the intense malt flavors and hop aromas of beer, delivering complex and flavorful American whiskies unlike any other.
part of trail
Spirited NYC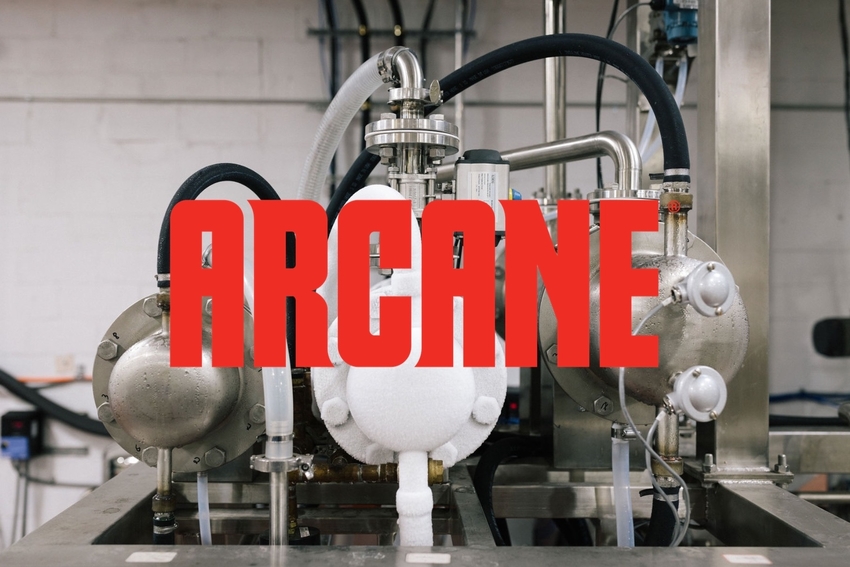 Arcane Distilling combines the vibrant culture and innovative flavors of craft beer with cutting edge distillation technology to create unique and extremely smooth, nuanced, and environmentally responsible whiskies.
Using our custom-built vacuum still, Arcane takes a dynamic new approach to whiskey making that yields delicious results. By capturing and preserving the aromas and flavors created during fermentation, Arcane lives at the intersection of beer and whiskey. The intense, vibrant flavors of our beers are at the core of our whiskeys.
We make world-class whiskey in the most responsible manner possible – by focusing on energy, water, and raw material inputs. Our goal is to reduce these inputs by minimizing waste and creating more efficient processes without sacrificing quality or flavor.
FLAVOR
We're a modern American whiskey that pushes the boundaries of flavor. At Arcane, we make great beer and distill it into great whiskey. All whiskey is made from beer, but ours comes from fresh, in-house brewed craft beer. Our new style of whiskey showcases exceptionally bold but familiar flavors. Beginning with IPAs and stouts, our whiskey is the only whiskey that truly retains the essence of the craft beer from which it was distilled. Our whiskeys shine with ripe, tropical flavors, notes of hops, and nutty malty aromas – all of the great flavors of beer, elevated and amplified for an unparalleled whiskey experience.
INNOVATION
At Arcane, we're redefining the art and science of making whiskey through our disruptive, sustainable process. We saw the possibilities of whiskey made responsibly, so we designed and built a radically new type of distillery to create it. We make whiskey at room temperature through vacuum distillation to create an intense, full spectrum of flavors that were previously unimaginable, and technically impossible. By drastically reducing the use of heat, we've created one of the most energy efficient and low carbon impact distilleries in the world.
COMMUNITY
We're a whiskey born from the collaborative, cutting-edge culture of our home in Brooklyn and the vibrant New York craft brewing and distilling scene. In our home in Bushwick, we sit in the epicenter of creativity.
OUR PRODUCTS:
ARCANE X KCBC – Superheroes Among Us Collaboration (Limited Edition Offering)
This unique whiskey – a limited-edition offering – is a collaboration with our friends at Brooklyn's Kings County Brewers Collective. We've transformed their Superhero Sidekicks IPA into a mind-blowing whiskey that retains the beer's powerful hop aroma, driven by Mosaic, Cascade, Centennial, and Idaho 7 hops. Exceedingly complex, vividly flavorful, and boldly creative, this whiskey reflects our delicious teamwork.
93 Proof / 41.5% ABV
Tasting notes: Ripe Oranges, Blueberry, Tea Biscuit
ARCANE ALPHA (Coming July, 2022)
Our flagship whiskey, Arcane Alpha is distilled from a triple IPA loaded with bright, citrusy hops, yielding a whiskey like no other. This whiskey has the intense aromas of Cascade and Mosaic hops, balanced by light malt notes and a mild oak finish. It can be enjoyed in cocktails, or neat, preferably paired alongside your favorite IPA.
93 Proof / 41.5% ABV
Tasting notes: Citrus, Red Berries, Baking Spice
ARCANE IMPERIAl (Coming fall, 2022)
Distilled from an Imperial Stout, Arcane Imperial is a bold, full-bodied whiskey redolent of dark, roasted malt. The concentrated aromas of cocoa and caramel complement a smooth and refined palate, making for a classic whiskey experience. Imperial is perfect in your favorite whiskey cocktails or enjoyed neat; it is at its best in an Arcane Old Fashioned, with just a touch of simple syrup and bitters.
93 Proof / 41.5% ABV
Tasting notes: Caramel, Dark Cocoa, Coffee, Spice
Back to distilleries
sign up for
our newsletter