Located in the heart of historic downtown Charleston, SC and founded in 2013 by husband and wife team, Scott Blackwell and Ann Marshall. High Wire was born of a desire to introduce small batch, handmade, craft spirits to South Carolina. A lifelong "serial entrepreneur," Scott recently sold his former business, a natural and organic bakery called Immaculate Baking Company, to General Mills. The couple quickly began developing business plans for the distillery, an endeavor that allowed them to combine their passion for small business with their love of high quality artisan spirits.
Proud member of Satisfy your Thirst – SC Parks, Rec and Tourism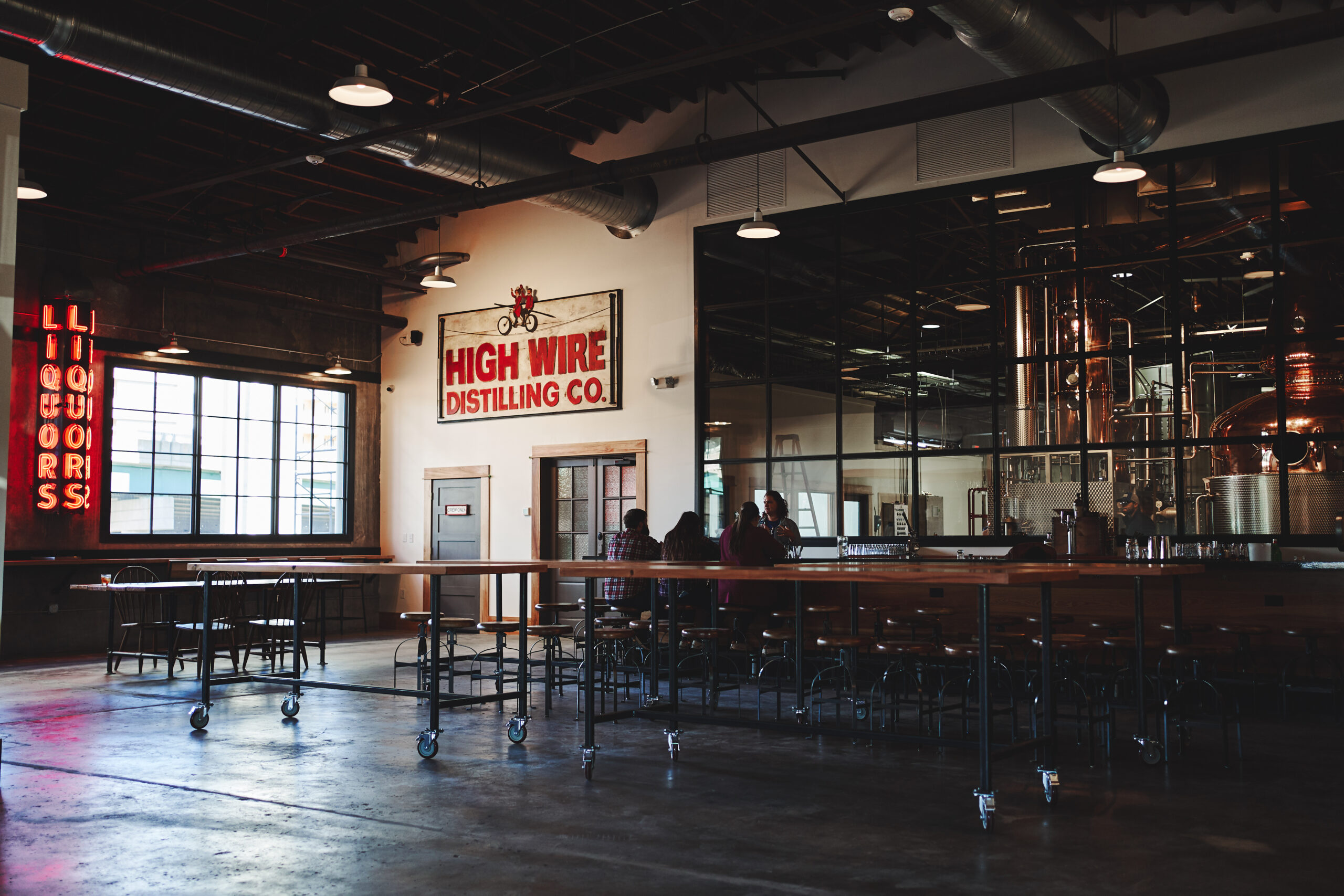 The location for High Wire Distilling is as unique as the spirits—a rustic 6,000 square foot warehouse located on Upper King Street. Spacious with a vintage industrial feel, the Production Area features a 20ft high, barreled ceiling and a beautiful, hand-hammered, copper still as a focal point. High Wire's Tasting Room features warm, rough-hewn cypress walls with large windows through which one can view the distilling equipment and process. Visitors also receive a sensory education about the distilling process, ingredients, and formula creation.
A place locals and visitors can frequent, High Wire Distilling offers tours and tastings Tuesday-Saturday from 11AM to 6PM (last tour begins at 5pm). Parking is available onsite.
Back to distilleries
sign up for
our newsletter